Baltimore, MD
June 1 - August 29, 2007
Painting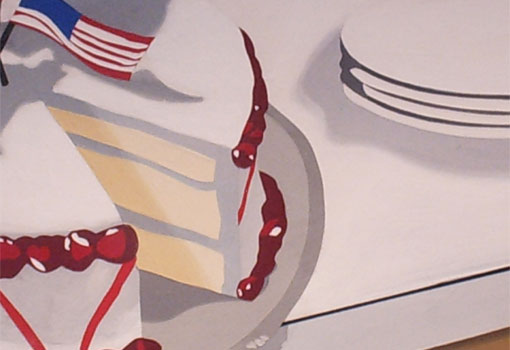 Lori Larusso provides visual commentary on the inner workings of contemporary American culture. She examines the inclusive reality of how society influences the individual and how the exclusive individual copes with events and everyday existence. A second theme throughout Larusso's work involves consideration and reciprocity. Systems must also respond to the immediate needs and desires of the individuals, and during disruptive periods, individuals entertain themselves with common indulgences from the consumer culture.
Larusso received a BFA and a Certificate in Women's Studies from the University of Cincinnati and an MFA from the Maryland Institute College of Art's (MICA's) Mt. Royal School of Art. She has had solo shows at Publico in Cincinnati, OH, and School 33 in Baltimore, MD and has taken part in national and international group shows, including the Arts' 2005 MFA Biennial at the Delaware Center for Contemporary Art, Hot Tamales at ArtLA and Sharjah Art Museum, United Arab Emirates.
Listen to a podcast interview with Lori Larusso.