Brooklyn, NY
September 1 - November 30, 2007
Installation/Sculpture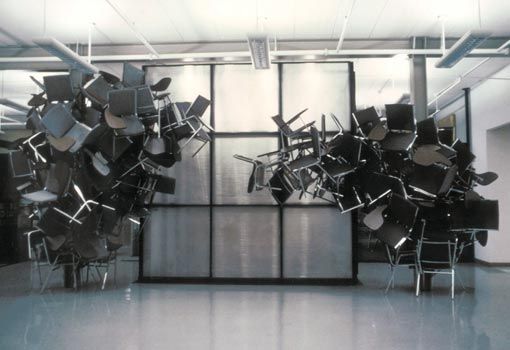 Jason Peters' installations investigate the relationships of space, environment and materials. He challenges intrinsic perceptions by suggesting that the objects of our reality are not always what they seem. By using urban objects, he therefore alters our perception of an artwork's authorship, sociological place and purpose. The question he poses to viewers is: "Are these familiar objects just as recognizable when serving an entirely different purpose? And just as importantly, does their transformation modify their value?"
A graduate of the Maryland Institute College of Art, Baltimore, Maryland, Peters exhibited in numerous group exhibitions as well as several solo shows.
Listen to a podcast interview with Jason Peters.