Denver, CO
January 2 - March 29, 2007
Painting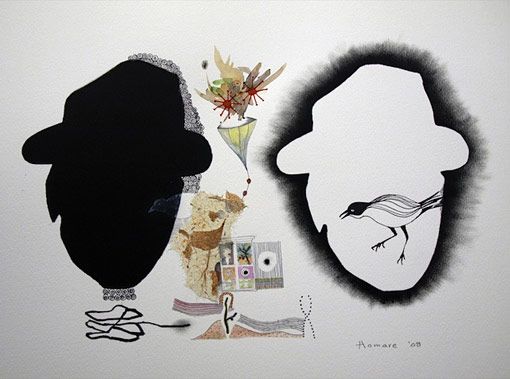 Homare Ikeda's art explores the process of life cycles in a microscopic view. His sensitive lines and seeds like forms are his vehicles to journey into the mist of seas where all forgotten memories are fermented. His playful approach to drawing evokes innocent time and yet complex view of the universe. Says the artist of his primordial yet playful lines: "As I make marks on paper, I am aware and not aware of the forms emerging. The forms and marks inter-act with each other. I feel they are voices trying to signify something."
Ikeda earned his BFA and MFA from the University of Colorado, Boulder. His work is included in the permanent collections of the Denver Art Museum, Qwest Communications Inc (Denver), Sabichira-kan (Yoron, Japan) and Saks Fifth Avenue (New York), among others. Ikeda has shown his work in solo and group exhibitions in the United States, Germany, Japan and Denmark. The artist currently teaches drawing at the Front Range Community College and painting at the Metropolitan State College in Colorado.