Los Angeles, CA
April 1 - April 30, 2007
Printmaking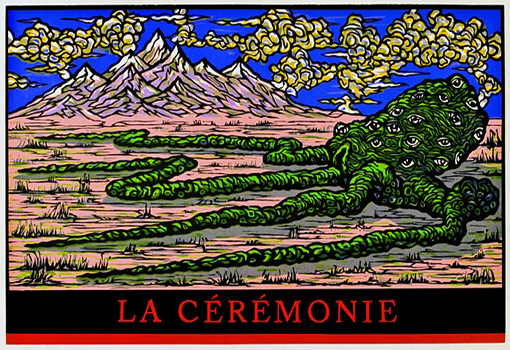 A Bemis Center Artist-in-Residence in 2004, Endi Poskovic was born in Sarajevo, Bosnia in 1969, and he has earned degrees from the Sarajevo School of Applied Arts and Academy of Fine Arts as well as from Norway's Nordmore Folkehog Skole and the State University of New York at Buffalo.
He has exhibited extensively in national and international print shows including at the Centre National des Arts Plastiques (Cairo, Egypt), the International Print Center (NY, NY), the Horst Jansen Stadtmuseum (Oldenburg, Germany) and the Rotermann Arts Center (Tallinn, Estonia). He has received over seventy grants and fellowships from organizations such as the Pollock-Krasner Foundation, the Camargo Foundation, the MacDowell Colony and the McColl Center for Visual Arts. Poskovic's works appear in the collections of the Philadelphia Museum of Art, the Art Institute of Chicago, the Berlin Kupferstich-Kabinet, the Royal Antwerp Museum of Fine Arts and the Fogg Art Museum-Harvard University.
The artist is an associate professor at Whittier College in Los Angeles, where he has been directing the Printmaking Program since 1997. He lives in Los Angeles with his wife Julie and son Elvin.