Oakland, CA
July 3 - September 29, 2007
Mixed media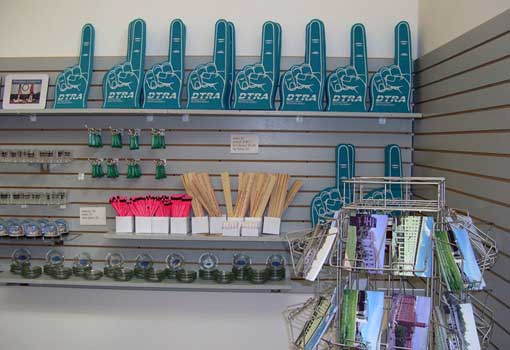 Conceptual and relational artist David Stein explores consumption and production, how knowledge is constructed and what people would say if they could communicate across cultural divides. By making products and services that no one wants, that are "useless," impractical, or unlikely, he explores the gap between what consumers desire and what the market produces. These actions or products also highlight ways in which art is seen as having no practical value and point to differences in the commercialism of art and mass culture.
Stein earned his MFA from California College of the Arts in 2005. He has exhibited at the Rooseum in Malmo, Sweden and has been in group shows at Southern Exposure, the San Francisco Arts Commission Gallery, the Triton Museum of Art, the Richard L. Nelson Gallery, New Langton Arts and the Kunsthaus Dresden. He received a Murphy Fellowship from the San Francisco Foundation and a California College of the Arts Honors Award. His work has been reviewed in the San Francisco Chronicle and Artforum.com.
Listen to a podcast interview with David Stein.