Omaha, NE
October 1 - December 30, 2007
Music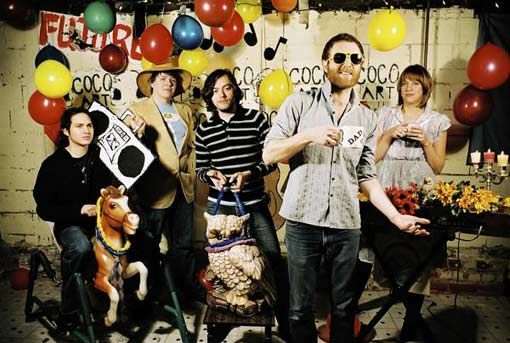 Playing music with a hard rock-guitar accent, guitarist/singer David Matysiak, along with friend and collaborator Mason Brown, fronts the Omaha-based band Coyote Bones. Following the disbanding of their former project Jet By Day, Matysiak and Brown hit the road and stopped in different cities to record collaborations with other musicians. The resulting LP, "Gentleman On The Rocks," is Coyote Bones' debut recording, a startling document that highlights the diverse backgrounds of its contributors without straying from the solid center of it founding duo. The different sounds evoke a wide array of musical influences, including Buffalo Tom, The Psychedelic Furs, Jimi Hendrix, Albert King, Dinosaur Jr. and Elliot Smith. Gentleman features contributions from members of Azure Ray and Tilly "The Wall" and was partially recorded in the basement of Joel Peterson from The Faint. With his musical mastery, Matysiak produces classy songwriting and positive songs that resist that resonate with passion, screaming solos and gritty blues power.
Listen to a podcast interview with David Matysiak.
http://coyotebones.cocoart.org/