New Orleans, LA
June 1 - August 29, 2007
Mixed media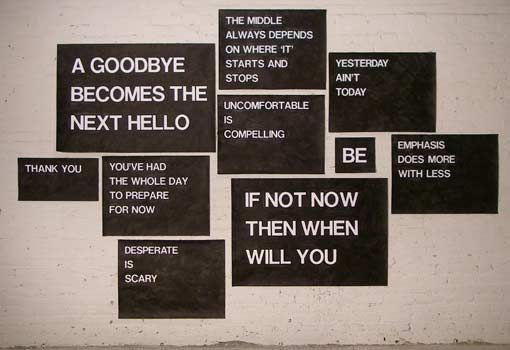 Cody Vanderkaay has worked a wide-range of manual labor positions, ranging from washing dishes and cars, to building and painting houses. The attention given to each task became a meaningful pursuit of understanding for the artist, allowing him to understand how important every aspect (visual, physical, social and sensory) is to genuine interaction in life.
The artist received his MFA from the University of Georgia and a B.A. from Northern Michigan University. His work has been included in three issues of New American Paintings, and he was the featured artist at "Artists Space," Artists Online, in March 2006. VanderKaay has shown his work at venues such as MOCA, (Atlanta, GA), ATHICA: Athens Institute for Contemporary Art (Athens, GA), and the Barrett Art Center (Poughkeepsie, NY). Currently, he is an assistant professor in the Department of Visual Arts at Loyola University in New Orleans.
Listen to a podcast interview with Cody Vanderkaay.