Dallas, TX
October 2 - December 29, 2006
Photography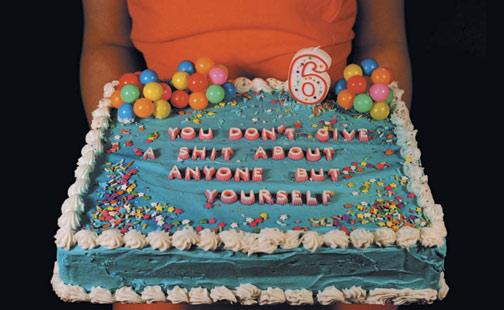 Using digital photography, Tara Welch's aim is to create satirical narratives using partial truths from her own life and to connect them to ideas such as power struggles, vanity and show and absurdity. Welch has shown her work in numerous solo and group shows at venues such as Arthouse at the Jones Center (Austin, TX), Broadway Gallery (New York, NY) and the McLean County Arts Center (Bloomington, IL).
Welch has received several awards, including the Max Gerwick Memorial Fund Award for Photography in 2004 and the 2002 Betty and Edward Mattil Scholarship. The artist received her BFA in Printmaking from the University of North Texas and has undertaken additional coursework with an emphasis in Photography and Printmaking at Illinois State University.