Stuttgart, Germany
June 1 - August 28, 2006
Installation/Video/Audio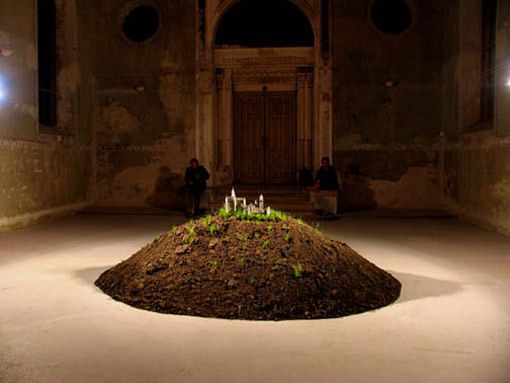 In her work, Sonja Hinrichsen focuses on her immediate environments, investigating land- and cityscapes as well as their cultural, societal and historic backgrounds. Recently, she has become interested in researching American history and culture. After growing up in Europe, Hinrichsen says, "the short and eventful history of the white man settling down on the vast lands that later became the United States greatly fascinates me. At the same time, however, I reflect on these events critically." For her residency, the artist plans to create an installation that addresses these historical events as they relate to Nebraska. The artist studied at the Academy of Fine Art in Stuttgart, Germany and received her MFA from the San Francisco Art Institute. A veteran of numerous solo and group shows, Hinrichsen has exhibited her work internationally, and she has explored her work in numerous residency programs worldwide.
http://www.sonja-hinrichsen.net/