Philadelphia, PA
February 1 - April 28, 2006
Painting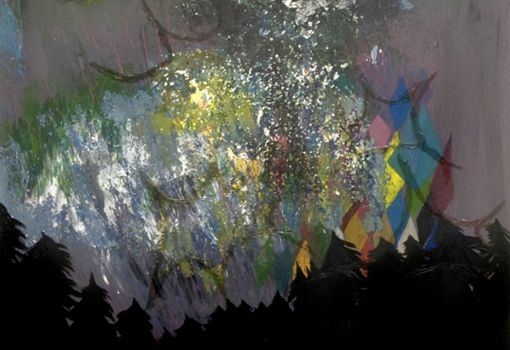 Sarah Gamble received her BFA from the Corcoran School of Art in Washington, DC and an MFA in Painting from the University of Pennsylvania in Philadelphia. She has been a resident at the Vermont Studio Center, and she has exhibited her work widely.
The artist uses scientific phenomena to produce the images and creations in her paintings and drawings. She explores concepts and connections of occurrences of radiant energy and landscape and their ability to resound with one another.