Portland, OR
February 1 - April 28, 2006
Video and Performance Art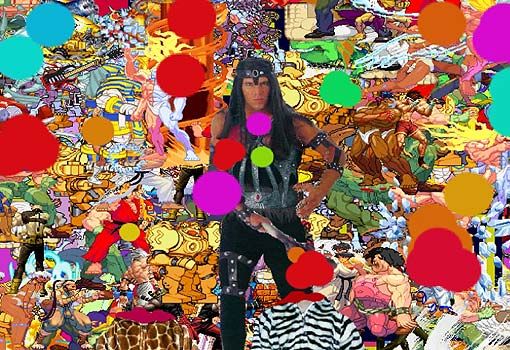 Peter Burr received his BFA from Carnegie Mellon University, and has also studied at L'Ecole Superieure d'Art en Provence in Aix-en-Provence, France. He has received several awards, including the Samuel Rosenberg Art Award in both 2000 and 2002 and a Paxton Travel Grant. His work has been exhibited in a variety of venues, including the Drake Hotel, Toronto, the Andy Warhol Museum, Pittsburgh, and the 521 Gallery, London. He has also toured the US and Canada with Projet Mobilivre/Bookmobile Project and Slow Dance Recyttal.
Burr is currently producing a new chapter of Slow Dance Recyttal with Cassandra C. Jones and Christopher Doulgeris. This live music video performance incorporates narrative animation with costumed actors in an inflatable glowing set and will debut in its entirety at On The Boards in Seattle this summer.