Berlin, Germany
October 1 - November 1, 2006
Painting and Photography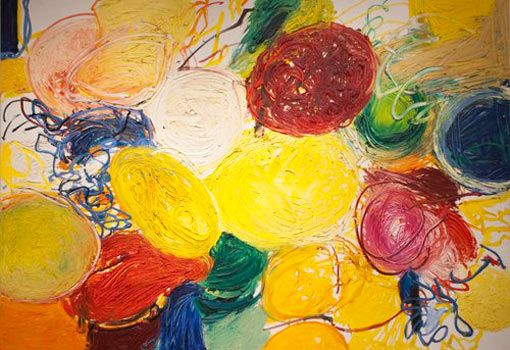 For decades, German artist Christian Rothmann has traveled to countries and continents around the globe to make artwork that has included several media, such as painting, installation and photography. For his most recent project, Rothmann has devised a highly-conceptualized work that is also highly portable. He travels with three photographs of himself and asks people to hold one of the photos while he in turn takes theirs. To a certain extent, this work serves as an antidote of sorts to the famous German BECHER school, where everything is planned, arranged and lit perfectly prior to the shot.
Rothmann has also been painting since the late 1970s, and his abstract works serve as vibrantly bright compositions of color and form. Rothmann studied at the Hochschule der Kunste in Berlin. The recipient of numerous international awards and honors, the artist has exhibited his work widely in group and solo shows at venues such as the Museum der Stadt Langen (Langen, Germany) Za Moca Foundation (Tokyo, Japan), Center of Contemporary Art (Larissa, Greece) and the Light Factory (Charlotte, NC).