Chicago, IL
April 3 - June 28, 2006
Multidisciplinary Collaboration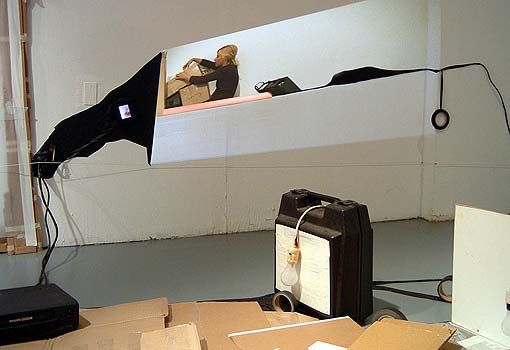 CarianaCarianne is interested in reinventing the individual into a collaborative team. Believing herself to be the embodiment of both Cariana and Carianne, they equally conceive, participate and realize all projects together. Say the artists: "As a collaborative team, we believe in occurrences that cannot be readily seen. We believe in the potential of twoness." They received an MFA in Sculpture from the University of North Carolina, Chapel Hill and an MFA in Fiber and Material Studies from the Art Institute of Chicago. They have shown their collaborative work worldwide, including in the United States, Germany, Belgium, Turkey, Croatia and Hungary.
http://www.carianacarianne.com/