Bowdoinham, ME
April 3 - June 28, 2006
Installation/Video/Audio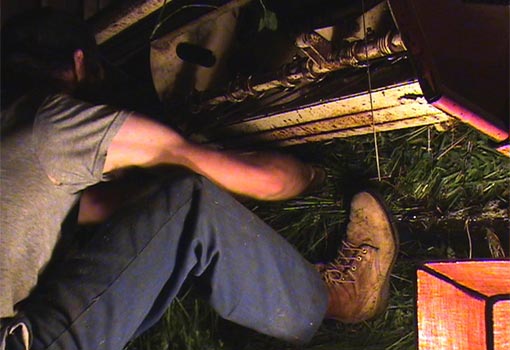 Much of A. Jacob Galle's art focuses on issues of work and labor or the idea of task. He attempts to create artwork that falls on the line between romanticizing and respecting the act of working. During his residency, the artist hopes to engage with the community and different businesses as well as local farming communities. Galle earned his BA from Plymouth State College in New Hampshire and an MFA from the Visual Art Program at Vermont College. He has exhibited his installations widely in solo as well as group shows, and his work has been reviewed in a variety of publications such as the Photographer's Forum and the Boston Sunday Globe.
http://ajacobgalle.com/home.html