Chicago, IL
August 1 – September 28, 2005
Photography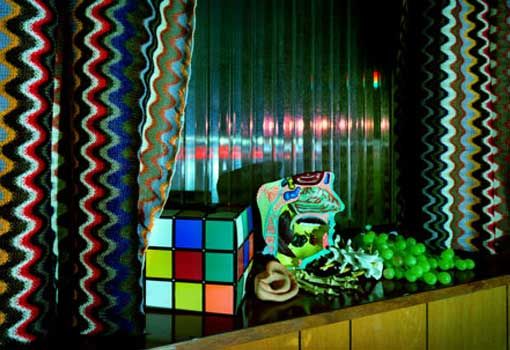 Photographer Suzy Poling is currently interested in creating intricate still life installations, which she then captures in her photography. She combines odd textures and anatomical models in her artistic explorations as well as costumes that she designs and creates herself. In previous photographic series, Poling has documented abandoned medical offices and theme parts and motels featuring fantasy theme rooms.
Poling received her BA in Photography from the Columbia College of Chicago and has worked as both a photography instructor and professional printer. In addition to being featured in numerous exhibitions, she has also worked as a freelance photographer, with her work appearing in a wide variety of regional and national publications, including Chicago Magazine, Esquire, Seventeen, Jane, the Village Voice and Art and Auction.