Denver, CO
April 1 - June 29, 2005
Printmaking / Painting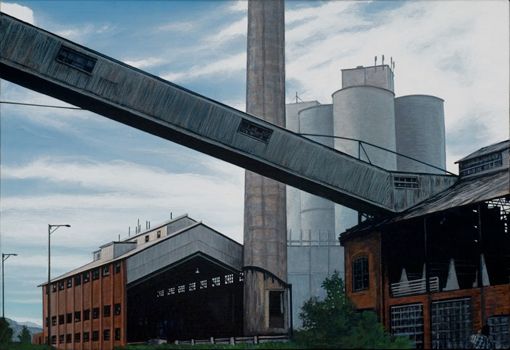 Rick Dula is intrigued by urban landscapes, particularly the arrows painted on city streets. "I've always been fascinated by the cave painting similarities of arrows painted on weather-beaten aggregate," reflects the artist. "They appear to swim or move like visual onomatopoeia; they appear to do that which they describe." Dula also explores the signage subject further by capturing peeling city billboards. Such artistic endeavors, Dula notes, enable him to collect "beautiful images from my everyday surroundings."
The artist earned his BA from California State University, Hayward and worked as a Master Printer for Magnolia Editions for close to two decades. He has exhibited widely, including the show Rick Dula, 16-Year Retrospective in Oakland, CA in 2002. Dula has received numerous awards, and his work appears in collections across the country the US State Department in Washington DC and the Achenbach Foundation for Graphic Arts in San Francisco.