Chicago, IL
July 14 - October 14, 2005
Installation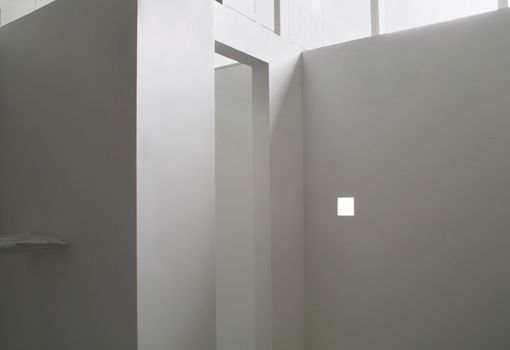 Installation artist and sculptor Nancy Fleischman is continuing her body of work that allows for installations to be about "the experience." Her previous work investigated light as an intangible element, and she is now investigating sound as the intangible experiential element. Writes Fleischman: "Total environmental immersions are the essence of my work. Controlled conditions aid in the creation of these environments. Space, Sensation and Contemplation all act as counterparts in these environmental immersions."
Fleischman earned her BFA from the School of the Art Institute of Chicago and an MFA from the Cranbrook Academy of Art. The recipient of the Pilchuk Glass School's Partner Scholarship, the sculptor's work has also been profiled in a number of publications, including the State of Clay catalogue.