Tokyo, Japan
April 1 - June 29, 2005
Photography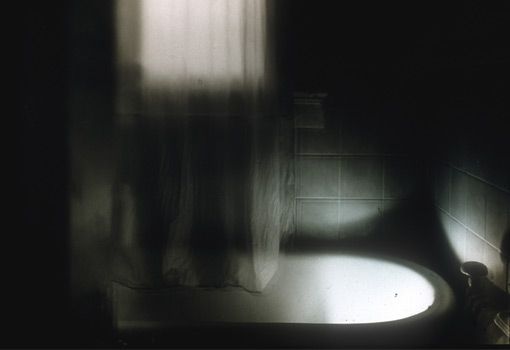 In her photography, Japanese-born Michiko Kameda uses techniques such as layering (multiple reinterpretations of negatives), grafting (joining different categories of subjects) and light halos and blurring effects (to emulate her multiple visual distortions caused by corneal and retinal conditions).
Of her work, Kameda states, "My photographs attempt to capture this moment of metamorphosis as a fleeting point of crystallization or melting of appearance into essence, a shady chimera joining categories of being, a twilight separating emotions....I question my perception and the concept of the original image and its reinterpretations. Different ways of seeing reality and images intrigue me deeply." To this end, the artist magnifies and repeats the same image through distinctive printings of the same negative. These "sibling prints" allow Kameda to interpret and reinterpret the same piece in order to uncover the multiple and hidden meanings of particular images that cannot be revealed at once.
A veteran of numerous solo and group exhibitions, Kameda earned her BFA from New Jersey City University and a Masters degree in Fine Art and Art Education from Columbia University's Teachers College. She has received numerous commissions, including one in New York City's Grand Central Station and an on-going project in Paris. Kameda's work is also featured in public collections such as UNESCO and Right Management Inc., and she has taught at the Harlem School of the Arts, the Silvermine School of Arts and the University of New Rochelle.