Omaha, NE
April 1 - June 29, 2005
Printmaking / Ceramics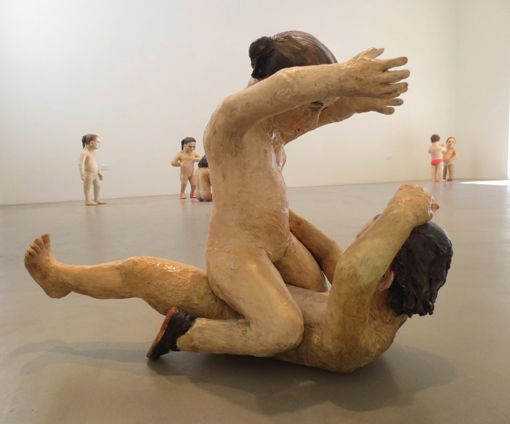 Claudia Alvarez is a painter and sculptor based in New York City. Her ceramic sculpture and paintings depict children with adult character and actions. She attended the University of California, Davis (BA 1999) and California College of Arts, San Francisco (MFA 2003). Her work has been exhibited in the United States, Canada, Europe, and Mexico. Recent solo exhibitions include Girls with Guns, Scott White Contemporary Art, La Jolla, California, Falling, Museum of Nebraska Art, Kearney, Nebraska, Silencio de Agua, Museo de Arte Contemporaneo de Yucatan, Merida, Mexico, American Heroes, Blue Leaf Gallery, Dublin, Ireland, History of Immigration, Metropolitan Community College, Omaha, Nebraska.