Brooklyn, NY
July 1 – September 28, 2005
Sculpture/Installation/Video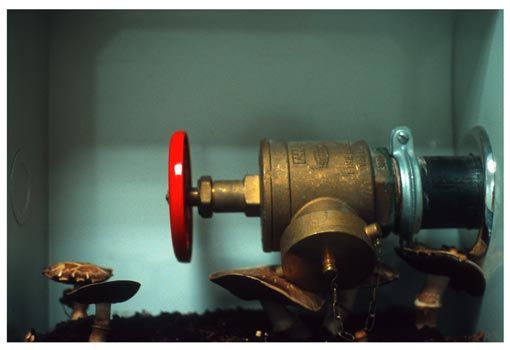 Installation artist Beth Krebs received a BA from the College of William and Mary and her MFA from the Mason Gross School of the Arts at Rutgers University. She has also studied at Tulane University as well as the New Orleans Academy of Fine Arts. Krebs is the recipient of numerous awards, including the Joan Mitchell Foundation MFA Grant, and she has exhibited her work widely.
Krebs investigates public – but often overlooked – places for her installation work, focusing on sites in institutional buildings, which are frequently considered "blank." She takes unremarkable rooms, such as hallways and restrooms, and uses them to address the particular kinds of social interaction that take place in these locations.