Blowing Rock, NC
March 1 – May 30, 2004 Drawing
Painting & Printmaking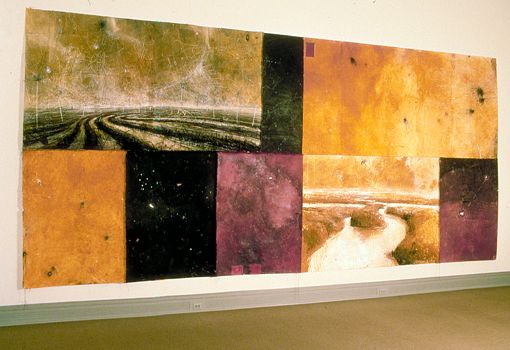 Intrigued by landscapes, Murrow explores the complex, beautiful and dangerous interactions between humans and their environments. In his work, he balances rigidity, regularity and man-made grid patterns with flux and movement. Murrow works with found objects such as soil, berries, wood, fabric, thread and canvas, combining his materials to produce irregularly sized pieces reminiscent of quilts. The artist earned his BA in Painting and Printmaking from Carleton College, MN and an MFA in Drawing, Painting and Sculpture from the University of North Carolina, Chapel Hill.
http://www.bigpaperairplane.com/