Trenton, NJ
June 15 – August 15, 2004
Sculpture & Printmaking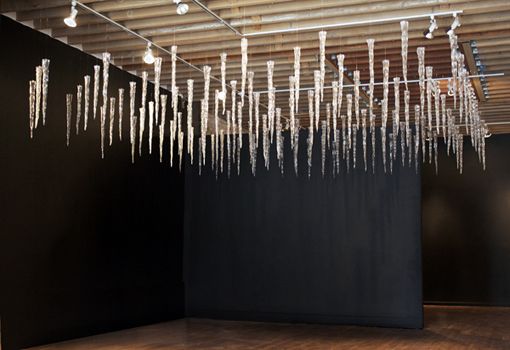 A sculptor and printmaker, Fox derives her inspiration from the Victorian era's hair styles and jewelry. Tiaras heavily encrusted with beads and nails, ladies' gloves covered with wax and a cotton slip dipped in acrylic and mud provide examples of how Fox uses feminine objects to explore the tactile qualities of her different materials. The artist earned her BFA from the University of Pennsylvania, Philadelphia and her MFA from Rutgers University, Newark, NJ. She currently lives and works in New Jersey.