Germany
February - April 2003
Painting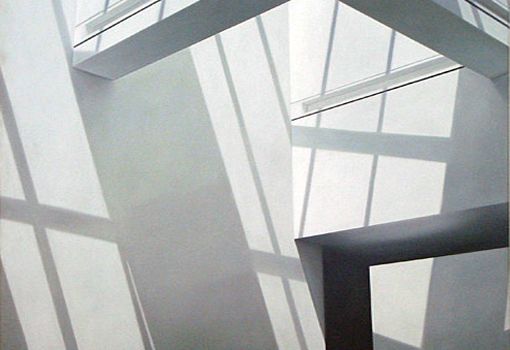 Anette Besgen has always solved the meeting the daily reality with ambivalent feelings, the joy, excitement, surprise, dislike and fear fluctuated between. In particular, the banal, the little noticed and apparently incidental revealed itself early on, with all its magic and unobtrusive presence.
The reality of the objective world is inextricably linked with their shadows. What casts a shadow that must exist in fact.
Anette's images range from subtle monochrome and color opposite, between hard surfaces and sucking depths, between light and shadow, meditation and confrontation, between the time moment and timelessness.