California
February - May 2002
Sculpture/Photography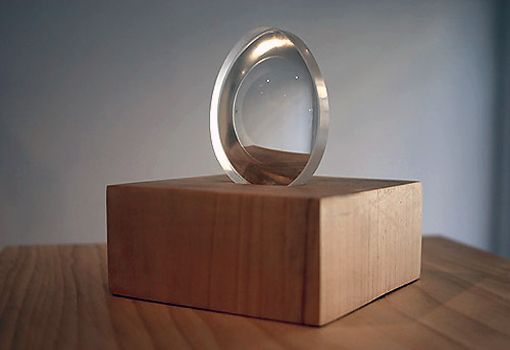 Rachelle Rojany uses a wide range of materials for her sculptures such as wood, mirror, glass and feathers, that are visually striking and rich with metaphor. The individual works have their own formal language yet join together in a conversation about perception, mortality and infinite possibility. Her work evokes elements of contradiction and the unexpected.
Rachelle Rojany is a graduate of University of California, Berkeley. She has participated in numerous group exhibitions in Los Angeles, including Sight Lines at The Happy Lion, Triply at Overtones Gallery and All Media 2003 at Irvine Fine Arts Center. She was an artist in residence at the Zentralbuero in Berlin and at the Vermont Studio Center. Rachelle lives and works in Los Angeles.