Georgia
June - September 2002
Sculpture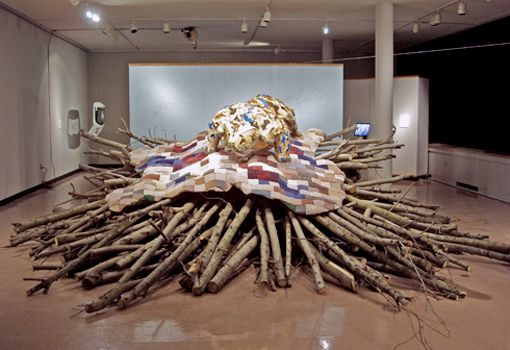 Since moving from New York City to the Midwest in 2004, Bethany Springer has been particularly interested in the idea of progress (western expansion) in the form of technological advances in communication, globalization, and product development.  In her research, she attempts to examine how these larger phenomena affect regional identity and subsequently impact individual experience. Ultimately, Bethany sees her sculptures and videos work as situational experiments that monitor awareness in a constantly accelerating world.
Bethany Springer (b. 1975 Washington, D.C.) lives and works in Fayetteville, Arkansas. She received a MFA in Sculpture from the University of Georgia, Athens and BA from Virginia Tech in Blacksburg, VA.
http://www.bethanyspringer.com/