Minnesota
March - May 2001
Painting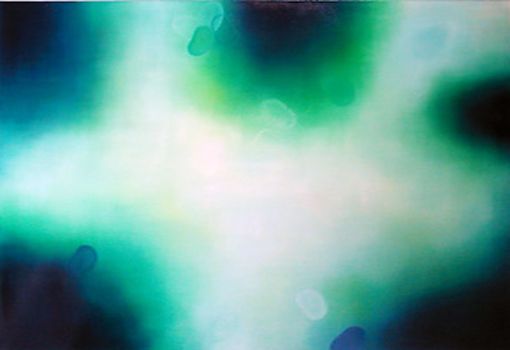 James Holmberg was awarded his B.F.A. from the Minneapolis College of Art and Design in 1993.
Holmberg's abstractions concentrate on composition, space and scale. Interested in the technical aspect of painting, he continues to paint more minimally, intellectualizing his work with optical sensations rather than figure and symbol. Influenced by Donald Judd and Dan Flavin, viewers often reference his work with Rothko and Monet. His spatial concern has brought his paintings to a large scale, and he paints with the thinnest of coats to create a perfectly smooth surface quality.
Holmberg is interested in addressing the physical space of the viewer. With a sense of vastness, his paintings encompass the viewer's peripheral vision. Color, spots, and stripes advance and recede in space, depicting a movement of visual elements that seem to slowly float and merge into each other. These visual elements imply an in-between state of existence where substance emerges from nothingness.