New York
September - December 2001
Multi-Media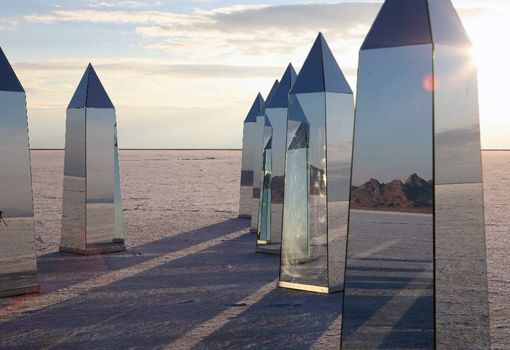 Andréa Stanislav is a contemporary artist whose work includes sculpture, constructions, sound, multichannel video and installation. A Chicago native who currently splits her time between New York City and Minneapolis, her work is informed by a synthesis of elements mined from concepts of dystopia, film, pop culture and the baroque, minimalism and pop.
The work of Andréa Stanislav displays an acute awareness of this tension and offers a series of elegant yet challenging reflections on the limits and failures of the utopic imagination. Reflection is a key word in Stanislav's lexicon, as it serves to indicate both the means and the ends of her artistic endeavor. In her work, the viewer is not simply invited but compelled, by use of reflective surfaces, to interrogate their own position vis-à-vis the artwork, and, by extension, vis-à-vis history and culture.
Stanislav's work revels, almost in a mood of resistance, in that most traditional of artistic dimensions: beauty. Limited as we are, fragile as bodies may be, the work adorns the mundane with decoration, letting its tiny inhabitants spin and glitter, millions of pristine points, fragments of faces and hopeful eyes.