Washington
August - September 2000
Sculpture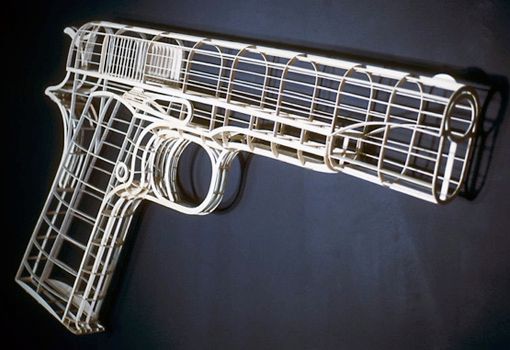 Dan Webb grew up in the Pacific Northwest sharing Alaska's long history of carving, and Webb's recent work references these influences of carving, as well as other forms of creative expression such as dance and music-making, as a means of transferring knowledge of events and cementing community bonds.
But within the context of Webb's sculpture, Webb's work manages cultural equity, blurring the line between high and low, between art and anthropology. He works similar magic with most of his chosen objects, borrowing from the realms of the overlooked or ill-considered and playfully jabbing at the conventions of art.
Dan Webb graduated from Cornish College of the Arts in Seattle in 1991.