Germany
November - December 2000
Painting/Drawing/Printmaking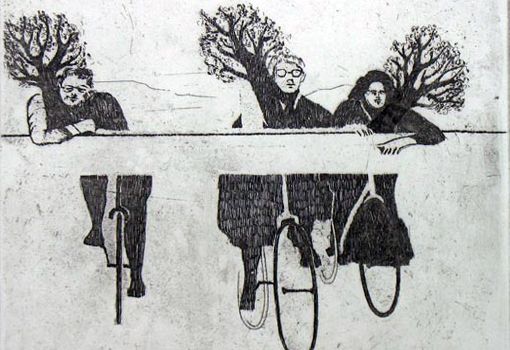 Andreas Grunert's work is characterized by an apparent off-handedness of gesture and simplicity of image. The loosely structured compositions and eclectic vocabulary of images make it possible for Grunert to skirt representation and narrative and lead the viewer into the incongruities of a dream state. Grunert paints with acrylic on paper and canvas. Since he travels frequently, he is adept at finding and experimenting with regional materials. Much of the paper he uses is from local packaging and manufacturing outlets.
Andreas Grunert was born in Chemnitz Germany in 1947. He studied at the Academies of Fine Arts in Stuttgart from 1969 - 1975, and in Vienna from 1973 - 1974.
http://www.andreas-grunert.de/