Resilience of the 20% is a sculpture formed by a series of kicks and punches during a 2013 performance of Becoming An Image where Cassils attacks a 2,000 pound clay block in total darkness. The clay sculpture was then cast in bronze. The once malleable object is monumentalized, reversing the terms of a traditional memorial or monument.
Video: Cassils presents "The Resilience of the 20%: The Monument Project" at the 2016 Creative Capital Retreat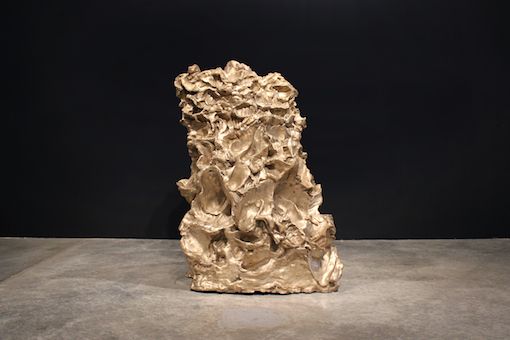 The bronze cast was made possible by the School of Art, College of Visual and Performing Arts at Syracuse University and the Alpert Fellowship. The sculpture was made in a class called Atelier, where a contemporary artist is invited to realize a sculpture with students as a pedagogical exercise.
Tumblr documenting the process: Becoming A Sculpture
This work would not have been possible without the generous help, talent, and guidance of Associate Professor Tom Hall, Associate Professor Jessica Posner, and the following students:
Mirra Goldfrad
Kathleen Greulich
Taylor Rogers
Selma Selman
Zoe Stern
Alanne Story
Amanda Struver
Joseph Turek