LOW END is Bemis Center's new music venue located in its 25,000 square foot basement level. This venue is an integral part of the organization's new Sound Art + Experimental Music Program, which launched in May 2019 with generous support from The Andrew W. Mellon Foundation. The unique artist-designed space includes custom seating, theatrical lighting, an anamorphic perspective stage, and industrial-grade sound equipment.

LOW END features free live shows by local, national, and international sound artists, composers, and experimental musicians. These performances aim to not only build greater appreciation and new audiences for experimental forms of music but also to liberate the artists on stage to take risks and present truly avant-garde work.
FREE ADMISSION 
All performances at LOW END are free thanks to our friends at The Andrew W. Mellon Foundation. 
LIVE @ LOW END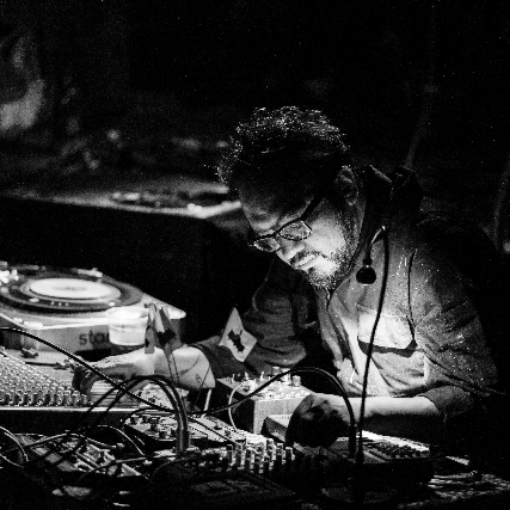 JUANJOSÉ RIVAS
February 27 | 7–9 PM
Bemis Spring 2020 Sound Art + Experimental Music Artist-in-Residence Juanjosé Rivas uses different techniques to make speech through translation error, obstruction, and glitches in artistic languages. At LOW END, Rivas will present a new performance from his Plexus series, an alphabet where each letter is a sound action (performance) based on different body movements. His work has been exhibited in galleries and festivals in Germany, Argentina, Canada, Spain, U.S.A, Japan, Lisbon, Vienna, Switzerland, and Mexico. Rivas is the recipient of a National System of Art Creators of FONCA grant. juanjoserivas.info
---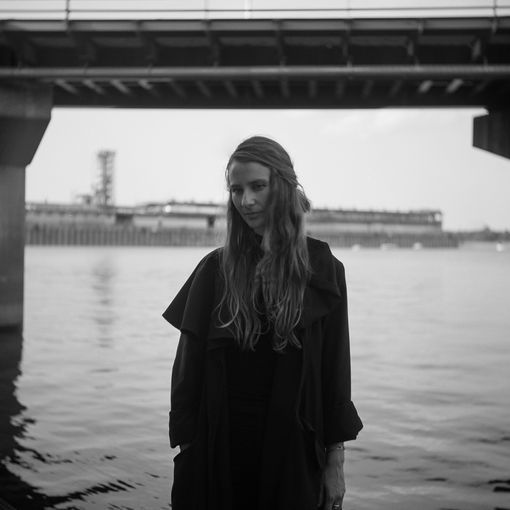 KARA-LIS COVERDALE
March 12 | 7–9 PM
Kara-Lis Coverdale is a Canadian composer, musician, producer, based in Montreal, Quebec. She works in both acoustic and electronic media to create works that transcend reality. Driven by a patient devotion to sonic afterlife, memory, and material curiosity, Coverdale's world-building work occupies new planes built upon a borderless understanding of electronic music rooted in the interlocking pathways of musical systems and languages. She is recipient of a "remising young artist" award by Canadian new music composer Ann Southam, has held residencies with GRM Paris, EMS Stockholm, FUGA Zaragoza, and others, and presents original performances, commissions, collaborations, and installations all over the world including The Barbican, Theatre du Chatelet, AGO, MAC Montreal, Filharmonia Krakowska, Teatro Circo, Kraftwerk, and Elbphilharmonie.
---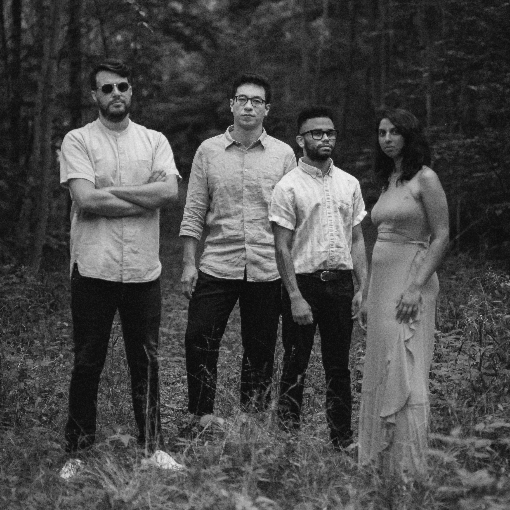 ELDER ONES
March 27 | 7–9 PM
Elder Ones is a quartet performing the compositions of vocalist Amirtha Kidambi who sings on harmonium and draws her vocal influence from both Indian Carnatic and Western Classical training. With saxophonist Matt Nelson, bassist Brandon Lopez, and drummer Max Jaffe, the band expands its influence to the realm of hip-hop and free improvisation. Oscillating between modal, Sufi-like circular grooves and jagged, brutal rhythmic constructions, the band equally suspects Thyagaraja, Coltrane, and Stockhausen as illegitimate fathers of their sound. amirthakidambi.com/projects
---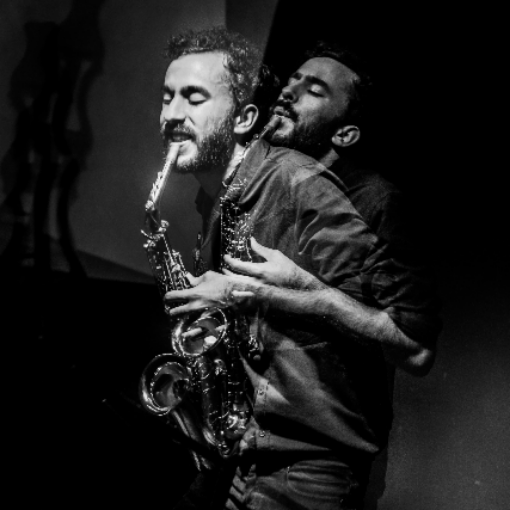 MARC VILANOVA
April 9 |  7–9 PM 
Hailing from Barcelona, Marc Vilanova is a sound and light artist working at the intersection of art, science, and technology. He creates audiovisual performances/installations while working with electroacoustic composition, improvisation, and interdisciplinary collaborations with dance, theatre, and moving images. His pieces have been presented in festivals around the world in Japan, the U.S., Canada, Brazil, Colombia, Cuba, Iran, Taiwan, South Korea, Russia and many countries in Europe. Vilanova was a Bemis 2019 Artist-in-Residence. marcvilanova.com
---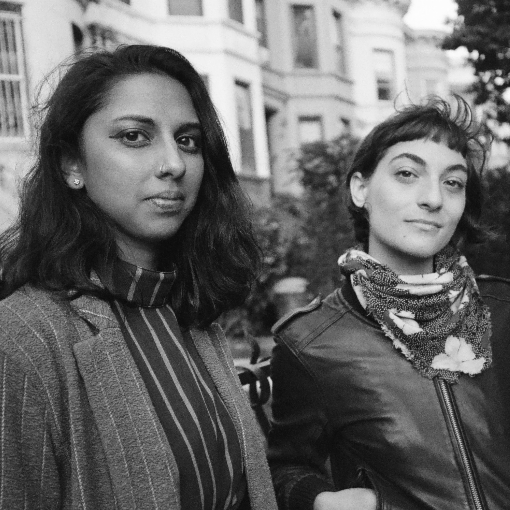 LEA BERTUCCI AND AMIRTHA KIDAMBI
May 21 | 7–9 PM
The duo of Amirtha Kidambi on vocals and Lea Bertucci on tapes and electronics finds new territory in extending the sonic possibilities of the human voice through electronic manipulation and improvised tactics. Taking a more integrated approach than simply filtering voice through electronic processing, Bertucci manipulates Kidambi's voice through tactile methods including manual speed control by physically touching the reels as Kidambi's live voice is fed through the tape machine. Kidambi reacts in turn with a vocal arsenal of timbral techniques, creating a literal visceral feedback loop of noise, processed, and polyphonic voices. Influenced equally by jazz, Carnatic, and western classical vocal techniques, the duo takes a thoroughly freely improvised approach. Their pieces command form through looped repetitions, stark dynamic and textural contrasts, slowly unfolding melodic motifs among harmonic beds and a formidable mind-meld in reactivity between Kidambi and Bertucci. For the astute listener, the explorations may conjure a real-time version of postwar musique concrete or the groundbreaking experiments of live electronics pioneer Pauline Oliveros' tape improvisations. Their debut album Phase Eclipse, featuring studio improvisations along with a full live concert from The Kitchen, was released on Astral Spirits in November 2019. amirthakidambi.com/projects
FREE ADMISSION 
All performances at LOW END are free thanks to our friends at The Andrew W. Mellon Foundation. 
RSVP

Additional performances at LOW END to be announced soon.