Listening Again: On Karaoke's Latchkey Aesthetics
Thursday, August 8, 2019 6:00 pm - 7:30 pm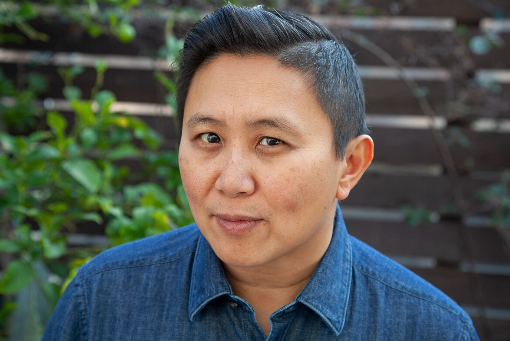 Location:
Bemis Center | 724 S. 12th Street
Description:
Speaking Sound Program Series

In this lecture, cultural critic Karen Tongson explores the New Sound Karaoke project by artists/filmmakers Lynne Chan and Bobby Abate. In NSK's latchkey aesthetics, the popular objects themselves—gathered from online, captured from TV and Top 40 radio, or culled from personal archives of memorabilia—are kept largely intact or "as they are." In queer performance pieces that feature the latchkey look, popular materials from the analog era of reruns, and replay, become easily accessible and "re-heatable"—think of the latch-key kid's diet—through digital technologies, a practice that befits individual performers and small collaborations operating on shoestring budgets, and limited schedules for making art. Tongson argues that "latchkey aesthetics" perform the work of repurposing: a practice distinct from the concept of remixing one might find in scholarship on music, sound, and digital media.

Karen Tongson is the author of Why Karen Carpenter Matters (2019), and Relocations: Queer Suburban Imaginaries (2011). In 2019, she received the Lambda Literary Jeanne Córdova Award for Lesbian/Queer Nonfiction. She is an associate professor of English, gender & sexuality studies, and American studies & ethnicity at USC, and co-editor of the award-winning book series, Postmillennial Pop (with Henry Jenkins) at NYU Press. Tongson has two books in progress: Empty Orchestra: Karaoke, Queer Aesthetics, Queer Theory (Duke University Press), and NORMPORN: Television and the Spectacle of Normalcy (NYU Press). Previously a panelist on MaximumFun.org's "Pop Rocket" podcast, she now co-hosts the podcast "Waiting to X-hale" with Wynter Mitchell-Rohrbaugh.
www.karentongson.org
Twitter: @inlandemperor
Instagram: @tongsonator

Free and open to all.

RSVP

The Speaking Sound program series is supported, in part, by Humanities Nebraska and the Nebraska Cultural Endowment. Additional support provided by Jamie and Ted Friedland.