Bird Enthusiasts and Birdsong Lovers Meet + Greet
Thursday, July 18, 2019 6:00 pm - 7:30 pm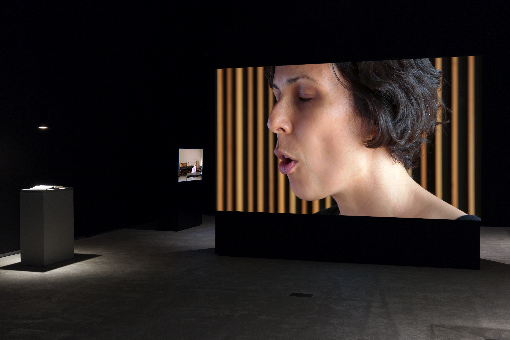 Location:
Bemis Center | 724 S. 12th Street
Description:
with Richard Ibghy & Marilou Lemmens and Sylvie Fortin

This fall, Bemis will present a new multimedia installation by Canadian artists Richard Ibghy and Marilou Lemmens, organized by Bemis Curator-in-Residence Sylvie Fortin, and developed in collaboration with members of Omaha's birding community. Bird enthusiasts, birdsong lovers, and anyone wanting to share their insights into birds are invited to this informal kickoff event. The artists will present their project, answer questions, request feedback and listen to ideas. Ultimately, community participation in their artwork may take several forms based on people's desire, availability, and unique knowledge: it will range from informal (yet extremely valuable) conversations to on-camera interviews and more.

Free and open to all.

RSVP

Image:
Richard Ibghy and Marilou Lemmens, The Golden USB (detail), 2014–ongoing; Installation: multi-channel video with sound and sculpture; Dimensions variable; Installation view, Agnes Etherington Art Centre, Kingston. Courtesy of the artists.