Exhibition Opening Reception + Performance
Thursday, July 11, 2019 6:00 pm - 8:00 pm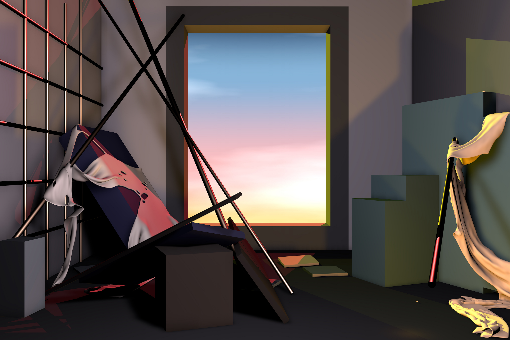 Location:
Bemis Center | 724 S. 12th Street
Description:
Bemis Center for Contemporary Arts invites the public to the opening of Inner Ear Vision: Sound as Medium, on view through September 14, 2019.

6–8 PM – Public Opening Reception
7 PM – El Grito, performance by exhibiting artist Benvenuto Chavajay

Inner Ear Vision: Sound as Medium explores sound as an artistic medium beyond the aural and assembles works throughout Bemis Center's three galleries by multidisciplinary artists providing a variation on the theme. The exhibition includes variations of "musical instruments" by Tarek Atoui, Nadia Botello, Benvenuto Chavajay, and Chris Duncan; graphic scores by Lea Bertucci, Tyondai Braxton, and Jean-Paul Perrotte; objects by Kevin Cooley and Phillip Andrew Lewis, Jessica Ekomane, and Nikita Gale; and immersive installations by Suzanne Kite and Devin Ronneberg, Sabrina Ratté, Wadada Leo Smith with Josie Holtzman and Nick Michael, and C. Spencer Yeh. Curated by artists Raven Chacon and Robert Aiki Aubrey Lowe and art historian Maria Elena Buszek, the exhibition is part of the events surrounding the inauguration of Bemis Center's Sound Art + Experimental Music Program.

El Grito (The Scream)
Performance by Benvenuto Chavajay
In El Grito (The Scream), the performer wears the traditional costume of the original Tz'utujil ethnic group of San Pedro Lago Atitlán, Guatemala. Rattling the matraca, an instrument and religious object, swaying from side to side in the manner of a Holy Week procession, the performance alludes to the call and the cry of silenced native communities and peoples of the Americas. To "scream" to silence is to give voice to the people who have been silenced and covered by the wounds and dark legacies of the imposed logic of the OTHER's system.

Free and open to the public. Free parking available.
RSVP

Inner Ear Vision: Sound as Medium is sponsored, in part, by Mutual of Omaha, Omaha Steaks, and Security National Bank. The Speaking Sound program series is supported, in part, by Humanities Nebraska and the Nebraska Cultural Endowment. Special thanks to Nebraska Arts Council and Nebraska Cultural Endowment.

Image:
Sabrina Ratté; INSCAPE (still), 2019; Video HD; 5 mins; Original sounds by Roger Tellier-Craig; Soundtrack composition by Sabrina Ratté; Courtesy of the artist.