I'm Seeing Things: Looking at Contemporary Abstraction
Thursday, May 30, 2019 12:00 pm - 1:00 pm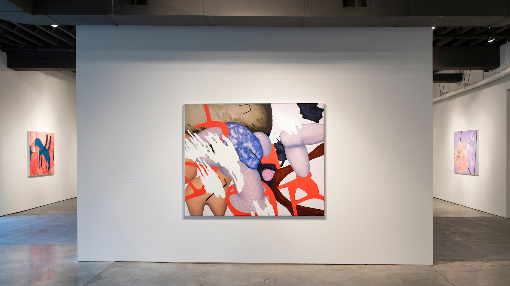 Location:
Bemis Center | 724 S. 12th Street
Description:
University of Nebraska at Omaha Associate Professor of Art History Adrian Duran will lead guests through the exhibition Lui Shtini: Tempos and discuss how contemporary abstract painting challenges the ideas of abstraction itself. Using Shtini's work as the central touchstone, this conversation will weave through the history of abstraction in the 20th and 21st centuries, including how artists creatively intersect material, interpretation, and symbolism.

Adrian R. Duran is Associate Professor and Head of the Art & Art History Program at the University of Nebraska at Omaha. He is a specialist in Modern and Contemporary Art, with a special focus on Italian painting of the middle 20th century. He holds a BA from the University of Notre Dame and an MA and Ph.D. from the University of Delaware.

Thanks to our generous supporters, public programs at Bemis Center are free and open to the public. RSVP

Access details can be found at bemiscenter.org/access.

Sponsored, in part, by Omaha Steaks and Security National Bank
Special thanks to Nebraska Arts Council and Nebraska Cultural Endowment

Image:
Lui Shtini: Tempos (installation view), Bemis Center for Contemporary Arts, 2019. Photo: Colin Conces.