Book Launch & Reading: What It Looks Like, How It Flies, Contemporary Poetry by Steve Langan
Saturday, March 7, 2015 7:00 pm - 9:00 pm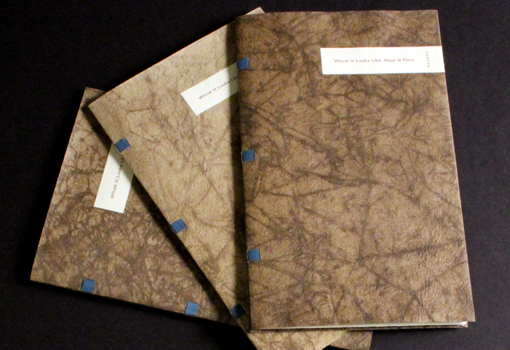 Location:
Bemis Center | 724 S. 12th Street
Description:
Join us for the book launch of What It Looks Like, How It Flies, a book of 16 poems written by Omaha poet Steve Langan. A brief reading by the poet also takes place at 7:30.

Langan's poems appear in a variety of leading journals, including The Kenyon Review, Gettysburg Review, Chicago Review, Prairie Schooner, Fence and Verse. He is the author of the previous collections Freezing, Notes on Exile and Other Poems and Meet Me at the Happy Bar. He also serves on the teaching and residency faculty of the University of Nebraska Omaha Master's in Fine Arts Writing program. He is the founder and director of the Seven Doctors Project, a Nebraska Writers Collective program currently based at the University of Nebraska Medical Center. The poet was educated at the University of Nebraska Omaha and the University of Iowa Writers' Workshop, where he received the Paul Engle Postgraduate Fellowship from the James Michener Foundation.

What It Looks Like, How It Flies is the inaugural publication of Gibraltar Editions, a literary fine press publishing company based in Omaha. It uses letterpress printing, a process dating back to the 15th century. The technique requires a typesetter/printer who composes and locks individual pieces of movable type into the bed of a press by hand, applies ink, and presses paper against it one page at a time to transfer the ink from the type to the paper. It is distinguished from digital and offset printing by the impression left on the paper when it is pressed against the type.

The book was hand set and printed by Denise Brady from Poliphilus, Blado, and American Uncial types. Eighty-five copies were printed on Gutenberg, a German mold made paper, and feature three two-color woodcuts by Karen Kunc printed from her blocks. She has exhibited and sold her artworks around the world for more than 30 years. The renowned artist, teacher and mentor has established her reputation internationally in woodcut printmaking and book arts, both as a producer and teacher. In 2013 she established Constellation Studios in Lincoln, Nebraska, a professional print studio with a mission to advance print, paper and bookmaking. Kunc continues to serve as the Willa Cather Professor and Professor of Art at the University of Nebraska - Lincoln, where she has taught since 1983. She is the founder of the school's Under Pressure Print Club, a community-based support group for UNL printmakers.