Where Did This Come From? Some Background on Sound Art
Friday, September 6, 2019 6:00 pm - 7:30 pm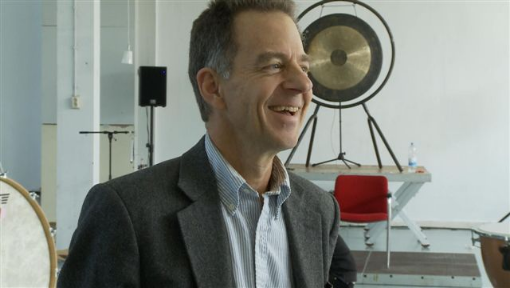 Location:
Bemis Center | 724 S. 12th Street
Description:
Speaking Sound Public Program Series

In this lecture, Nicolas Collins will trace the emergence of sound art from its roots in American pioneer society through post-WWII hot rod culture, John Cage, experimental music, the rise of the personal computer, and responses to digital culture over the past two decades.

Nicolas Collins is an artist, the Editor-in-Chief of the Leonardo Music Journal, and a Professor in the Department of Sound at the School of the Art Institute of Chicago. His book, Handmade Electronic Music – The Art of Hardware Hacking (Routledge), has influenced emerging electronic music worldwide.

Free and open to all.

RSVP

The Speaking Sound program series is supported, in part, by Humanities Nebraska and the Nebraska Cultural Endowment. Additional support provided by Jamie and Ted Friedland.