Thinking Critically About Sound Art
Thursday, August 22, 2019 6:00 pm - 7:30 pm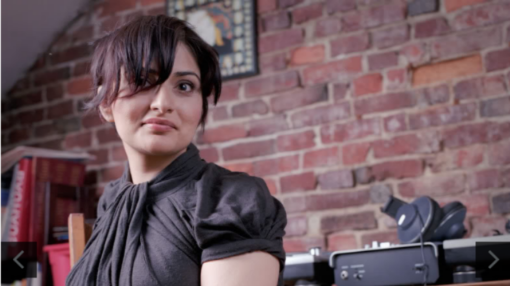 Location:
Bemis Center | 724 S. 12th Street
Description:
Speaking Sound Program Series

What is sound art? In this lecture, Geeta Dayal will present the fascinating and interwoven histories of sound art and 20th-century experimental music and discuss the nature of sound––its transitory, elusive, and mysterious qualities, and why it holds so much power.

Geeta Dayal is a journalist and critic, writing on experimental music, art, technology, and culture. She has written more than a thousand articles and reviews for major publications including The Guardian, Wired, The Boston Globe, Frieze, Slate, Rolling Stone, The New York Times, and The Wire.

Free and open to all.

RSVP

The Speaking Sound program series is supported, in part, by Humanities Nebraska and the Nebraska Cultural Endowment. Additional support provided by Jamie and Ted Friedland.