ARTalk + Exhibition Opening Reception
Thursday, June 28, 2018 6:00 pm - 8:00 pm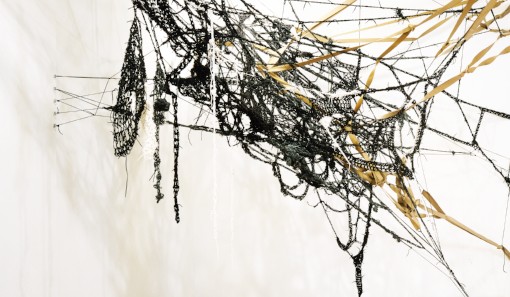 Location:
Bemis Center | 724 S. 12th Street
Description:
Bemis Center for Contemporary Arts invites the public to the opening of
Sheila Pepe: Hot Mess Formalism
June 28–September 15, 2018

6–8 PM – Public Opening Reception
6:30 PM – ARTalk with Sheila Pepe

Sheila Pepe: Hot Mess Formalism examines how the artist often plays with feminist and craft traditions to counter patriarchal notions of recognized or accepted forms of art-making. The exhibition is composed of more than 70 works, including the premiere of a site-specific work created exclusively for Bemis Center for Contemporary Arts. Visitors will experience the spontaneity in Pepe's immersive structures, sculptural assemblages, and other works in the broadest examination to date of an artist who poses a formidable challenge to conventions of museum display, identity, and craft.

Free and open to the public. Free parking available.

RSVP

Hot Mess Formalism is curated by Gilbert Vicario, The Selig Family Chief Curator, Phoenix Art Museum. The exhibition is organized by Phoenix Art Museum and is traveling to several venues accompanied by an illustrated catalog with contributions by Julia Bryan-Wilson, Elizabeth Dunbar, Lia Gangitano, and Gilbert Vicario. The publication was designed by Miko McGinty, Inc. and is distributed by DelMonico Books•Prestel.

Bemis Center's presentation of Sheila Pepe: Hot Mess Formalism is sponsored, in part, by Mutual of Omaha, Omaha Steaks, Security National Bank, William Betts, and Dr. Debra Reilly-Culver and Robert Culver, Jr.

Image: Sheila Pepe; After the Williamsburg Bridge, 2003; Shoelaces, industrial rubber bands, and string; 10 x 10 x 11 inches; Installation view, Artists Space, New York, NY; Photo: Cathy Carver; Courtesy the artist.