ARTalk: Liveness Is Critical
Thursday, May 5, 2016 6:00 pm - 8:00 pm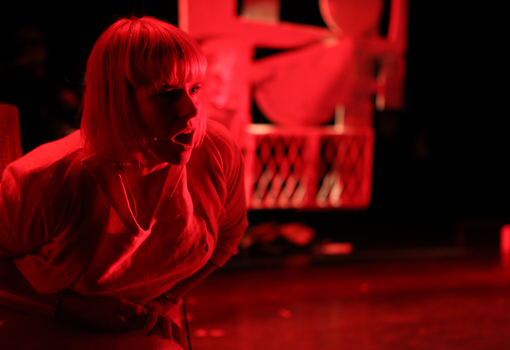 Location:
724 South 12th Street
Description:
6pm:​ ​ARTalk is a public event in which audience members are invited to join artists-in-residence as they discuss their work. In this public ARTalk, Liveness Is Critical residents will examine topics such as how do we define "liveness" in contemporary art, and how do we build sustainable practices for supporting it? What are the challenges facing contemporary performance artists, curators, and writers today?

7pm: Juliana Snapper debuts her newly commissioned work, A lot of time is needed…to give chaos some style, in response to Bemis Center's Time + Space: Beginnings exhibition. Snapper, a Liveness Is Critical resident, uses voice, breath, and momentum as tools for instrumentation. The audience and Snapper will participate in a series of breath-moving exercises as she considers bacteria and breath as the elemental beginnings that form an oxygenated environment. An improvised aria, intuitive vocal techniques engaging different pitches, chords, and rhythms, and a whole lot of dry ice both direct and trace moving breath through a palette of emotion-triggering frequencies.