BE TOGETHER - Family Preview Night | Bemis Benefit Art Auction 2015
Friday, November 13, 2015 6:00 pm - 7:30 pm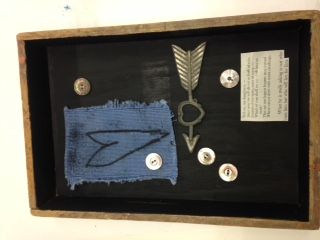 Location:
724 South 12th St
Description:
As one of three preview nights hosted by the Bemis Center, this evening is a free night for families to create art and view the artwork exhibition for the Bemis Benefit Art Auction, held Nov. 21.

An all ages art activity, "Not a Box" invites families to play with ordinary materials to make an extraordinary piece of art with WhyArts teaching artist, Paula Wallace. In this family-friendly activity, Wallace will help you look at the world differently: what might have been trash can be recycled into treasure. Register your child for this event.

This program is sponsored in part by WhyArts, inclusive quality arts programming since 1990.

Free and open to the public, this evening is a way to experience contemporary art together. All Snacks & materials are provided.

About the Bemis Benefit:

The Bemis Benefit is the organization's most important fundraising event. The Saturday evening affair offers original works of contemporary art from more than 200 international, national, and local artists. More than 230 works of art will be offered for sale in silent auctions in four galleries with specific bidding schedules throughout the evening. The fundraiser culminates in a live art auction led by auctioneer Wes Schlobohm and his team from Kansas City.

The art featured at the benefit will be on display from Nov. 11 – 21 during the Bemis Center's regular open hours: Wed – Sat 11 am – 5 pm. Three special free-admission Preview Events offer an opportunity for the public to view and learn about the exhibited works of art.

More at bemiscenter.org/auction.