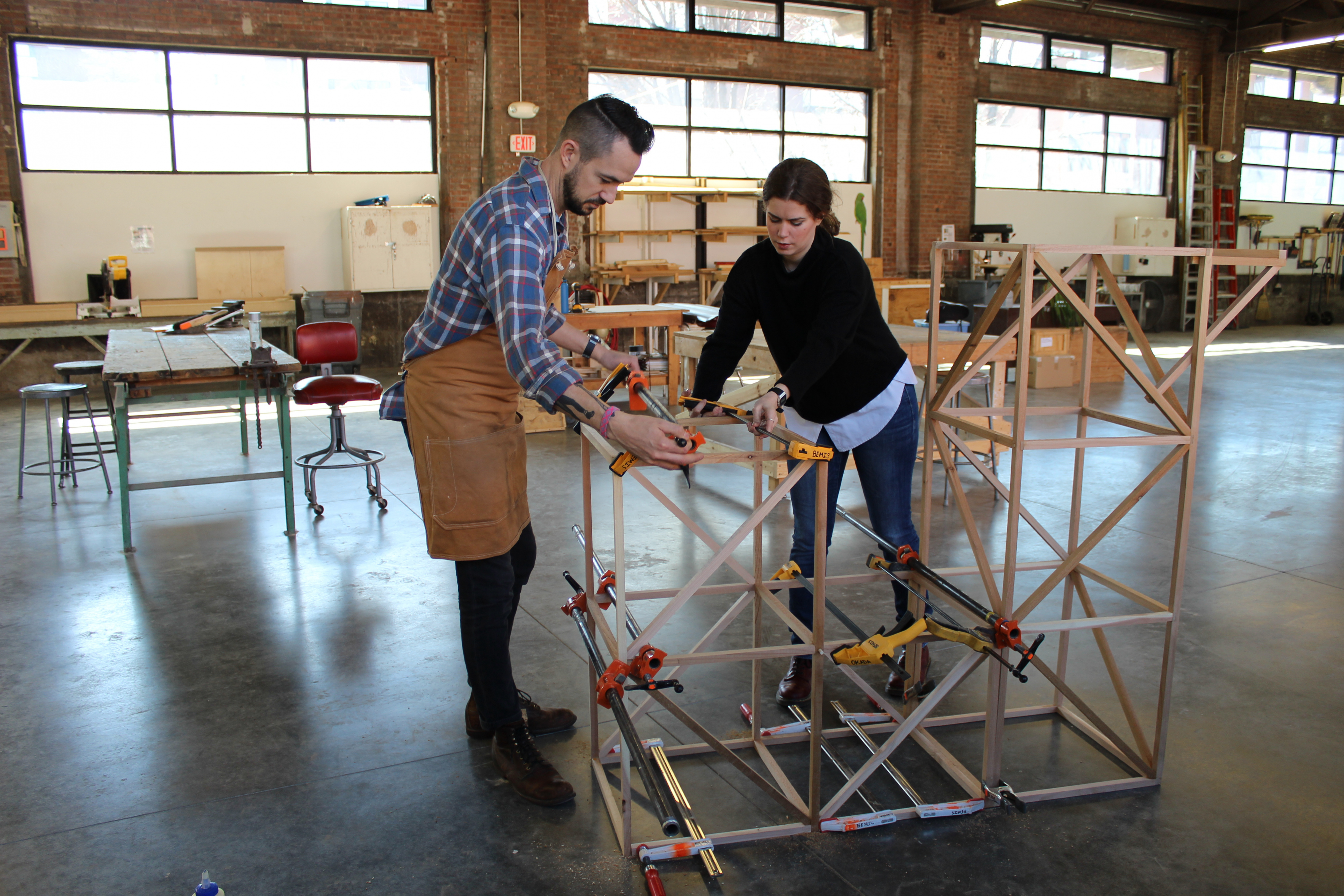 Description
Bemis Interns work within a department or directly with an artist-in-residence. The staff of that department or artist serves as a guide and mentor for the duration of the internship.

Responsibilities
>
Assist the Residency Arts Technician with general maintenance and upkeep of the Okada Sculpture and Ceramic Facilities, including regular shop cleanings, maintenance and organization of tools and machinery, and fabrication when necessary
>
Work independently on various projects for Bemis and artists-in-residence
>
Help maintain the Bemis Center's studio spaces, including sweeping floors, picking up trash, and minor building maintenance
Requirements
Currently enrolled in a college degree program or a recent college graduate (within six months)
A passion for contemporary art and an eagerness to learn
Self-motivation, attention to detail, ability to work without much supervision, and strong written and verbal communication skills
Ability to perform varying levels of clerical and/or physical work
Physical Demands
The physical demands described here are representative of those that must be met by an intern to successfully perform the essential functions of this position:
Must be able to talk and hear
Must be able to stand, walk, use hands to handle and feel
Must be able to repeatedly lift and carry a minimum of 40 lbs. without assistance, with the ability to lift up to 80 lbs. as necessary, with assistance
Must be able to reach above head and down to the ground while using hand tools, power tools, and other equipment
Must be able to perform low to moderate manual labor
Must be able to crawl, bend, stretch, and climb while performing routine tasks
Skills
Ability to use basic power tools such as a drill and a tape measure
Hardworking and reliable
Strong attention to detail
Thorough in completing projects
Takes direction well
Self-motivated
Time Commitment
10–12 hours per week. Attendance of at least two events per month required.
How to apply
After completing the application via the link below, email your resume to Abby Fogle at abby@bemiscenter.org and include "Internship Application" in the subject line.
GET MORE ART IN YOUR INBOX

Bemis Center for
Contemporary Arts
724 S. 12th Street
Omaha, NE 68102

402.341.7130
info@bemiscenter.org