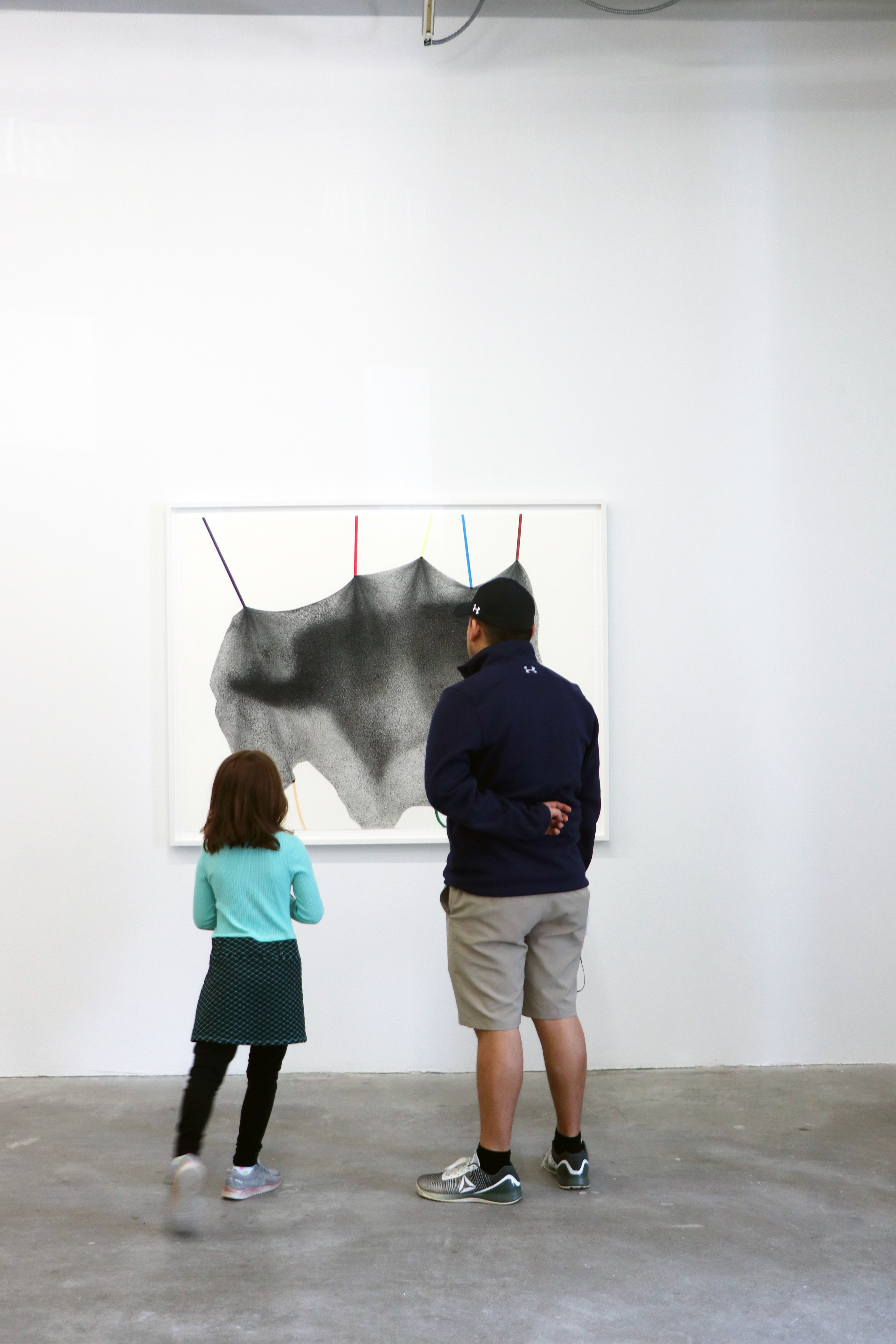 Description
Bemis Center Gallery Attendants create a welcoming and informative environment for all visitors, aid in the overall visitor experience, ensure the safety of the artwork, and perform gallery operations. Reporting to the Chief Curator and Director of Programs, this team member will assist with gallery and program administrative tasks and other duties as assigned.
This is an opportunity to join an energetic and collegial staff at one of Omaha's most unique arts organizations. Ideal candidates share our values of creativity, trust, courage, diversity, tolerance, and the open exchange of ideas and worldviews. Applicants of all races, genders, sexual orientation, religion, ethnicity, national origin, and all other characteristics that make us different are encouraged to apply.
This is a part-time position scheduled 20 hours/week during public gallery hours on Wednesday 9 AM–5 PM; Friday, Saturday, and Sunday 10:30 AM–5:30 PM; Thursday 1–9 PM; and periodically for public and private events.
Responsibilities
>
Greet and assist visitors with an exceptional level of customer service, providing a welcoming and friendly environment for patrons to enjoy their experience
>
Provide information to visitors about current Bemis Center exhibitions, programs, events, and the arts community in Omaha
>
Ensure communications materials are available for Bemis Center visitors at the front desk
>
Provide information to visitors about Bemis membership benefits, how to join, and additional ways to support the organization
>
Assist with visitor and attendance tracking and evaluation
>
Monitor activities within assigned post to prevent theft, vandalism, damage to works of art, or injury to visitors or staff
>
Answer incoming phone calls and route to appropriate division/department
>
Ensure the public facilities are clean and presentable
>
Open and close building according to listed procedures
>
Work with program team staff to keep front desk information binders up-to-date including staff contact information, opening and closing instructions for galleries, and resources
>
Assist with all aspects of program administration
>
Assist with any program-related facility or preparatory needs
>
Assist at some public and private events, particularly for the Program Department
>
Assist with Residency Program Open Call advertising
>
Set up Program Zoom meetings and manage team calendar invitations
Requirements
1–2 years of relevant experience working with the public in a customer service or hospitality environment preferred
Bilingual in Spanish and English preferred
Minimum of a High School degree or a student in pursuit of a degree in art, art history, arts administration, or similar field of study
Understanding of contemporary art and willingness to learn
Excellent verbal, and interpersonal communication skills, as well as presentation and public speaking skills
Experience communicating with persons from diverse backgrounds in a professional, courteous, and tactful manner
Highly organized with the ability to manage time and meet deadlines with the capacity to take initiative and to work independently and as a team player in a fun, yet demanding arts organization
Excellent computer skills with experience in Google Suite
Flexibility to assist with special events outside of regular business hours on occasion
Understand and promote Bemis Center's mission in a clear, spirited manner
Successful reference check
Compensation
Compensation is competitive and commensurate with experience. Full-time position includes a benefit package provided including medical, paid holidays, and paid time off.

How to apply
For immediate consideration, please submit a paragraph about your interest in working at Bemis Center including your desire for full-time or part-time, resume, and the contact information for three professional references to jobs@bemiscenter.org with "Gallery Attendant" in the subject line.

GET MORE ART IN YOUR INBOX

Bemis Center for
Contemporary Arts
724 S. 12th Street
Omaha, NE 68102

402.341.7130
info@bemiscenter.org