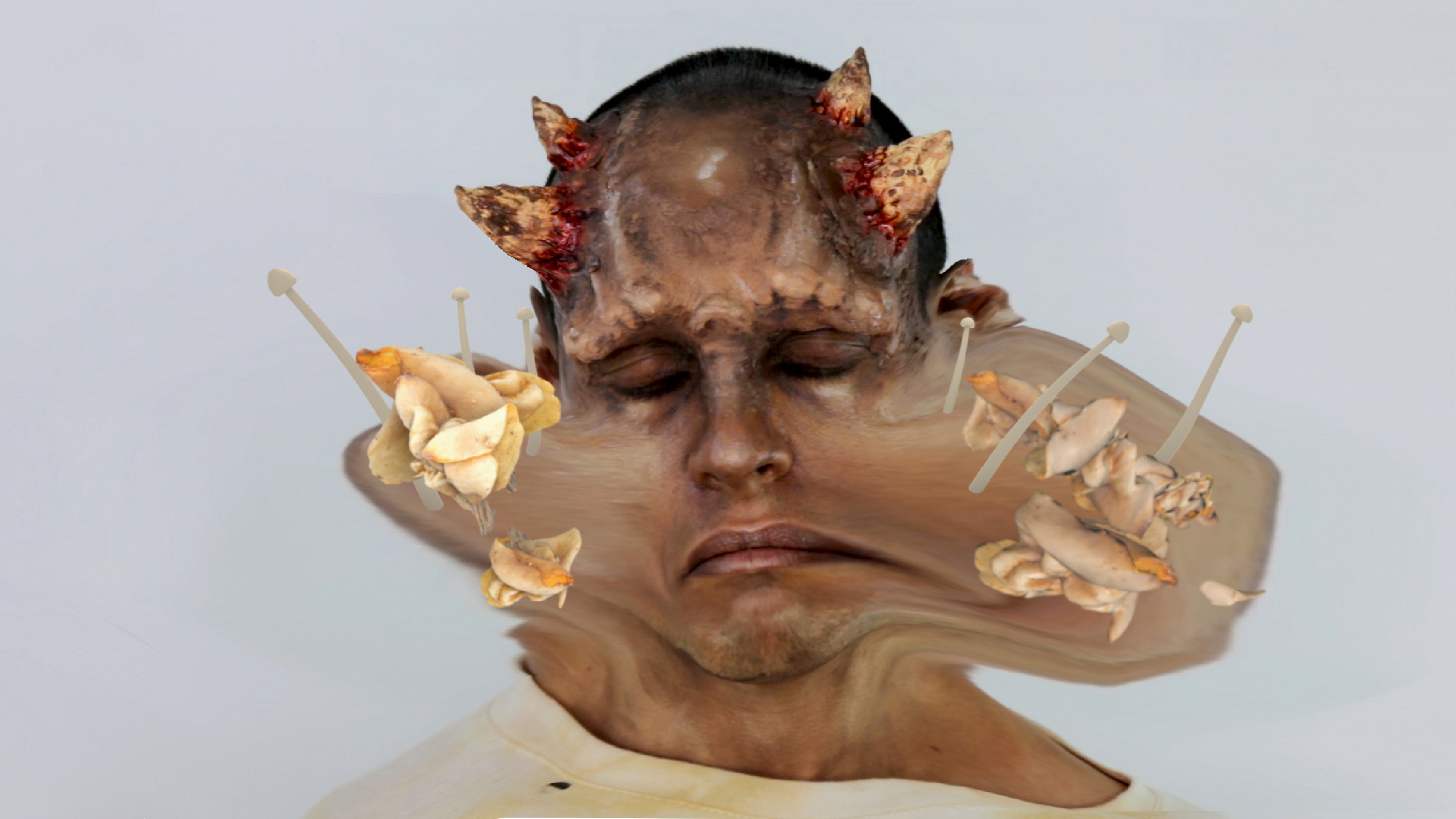 Description
The Curatorial Programming Internship is designed to provide advanced students (seniors and graduate students) and recent graduates (within a year) in the arts and related fields, the opportunity to gain hands-on experience in the field of contemporary art. The focus of this internship will be public programs: the development, outreach, and assessment of a dynamic program of talks, performances, and a lecture series presented in person and online as part of the exhibition I don't know you like that: The Bodywork of Hospitality.
Image: Adham Faramay, Skin Flick (still), 2019. Video, 13:30 seconds. Courtesy of the artist.

Responsibilities
>
Gain insight into the daily practice of a professional contemporary art curator working alongside Bemis Center's Curator-in-Residence
>
Become acquainted with the discursive and educational dimension of curatorial production working with Bemis Center's Curator-in-Residence, Bemis staff, partners for this exhibition, and the participating artists and speakers
>
Collaborate on meaningful, engaging projects and participate in meetings, workshops, public programs, studio visits, and offsite visits to arts and cultural institutions
Requirements
Currently enrolled in a college degree program or a recent college graduate (within six months)
A passion for contemporary art and an eagerness to learn
Self-motivation, attention to detail, ability to work without much supervision, and strong written and verbal communication skills
Ability to perform varying levels of clerical and/or physical work
Time Commitment
10 hours per week, including some Thursday evenings and Saturdays

How to apply
To apply, please email (in one consolidated .pdf) the following documents to Abby Fogle at abby@bemiscenter.org by December 13, 2021:

1. Your resume

2. A letter of interest stating:
– why you are interested in the Curatorial Programming Internship opportunity
– why now, and how this fits into your professional development plan
– what you would like to gain from this internship
– what experience you would bring to the project and the organization.

This letter should also include the names and contact information (email and phone number) of two professional references (teachers, mentors, employers, etc.).

3. A short writing sample (published or unpublished), no more than five pages.

Selected candidates will be invited to an interview. References will only be contacted after the interview. Candidates will be notified before references are contacted.
GET MORE ART IN YOUR INBOX

Bemis Center for
Contemporary Arts
724 S. 12th Street
Omaha, NE 68102

402.341.7130
info@bemiscenter.org