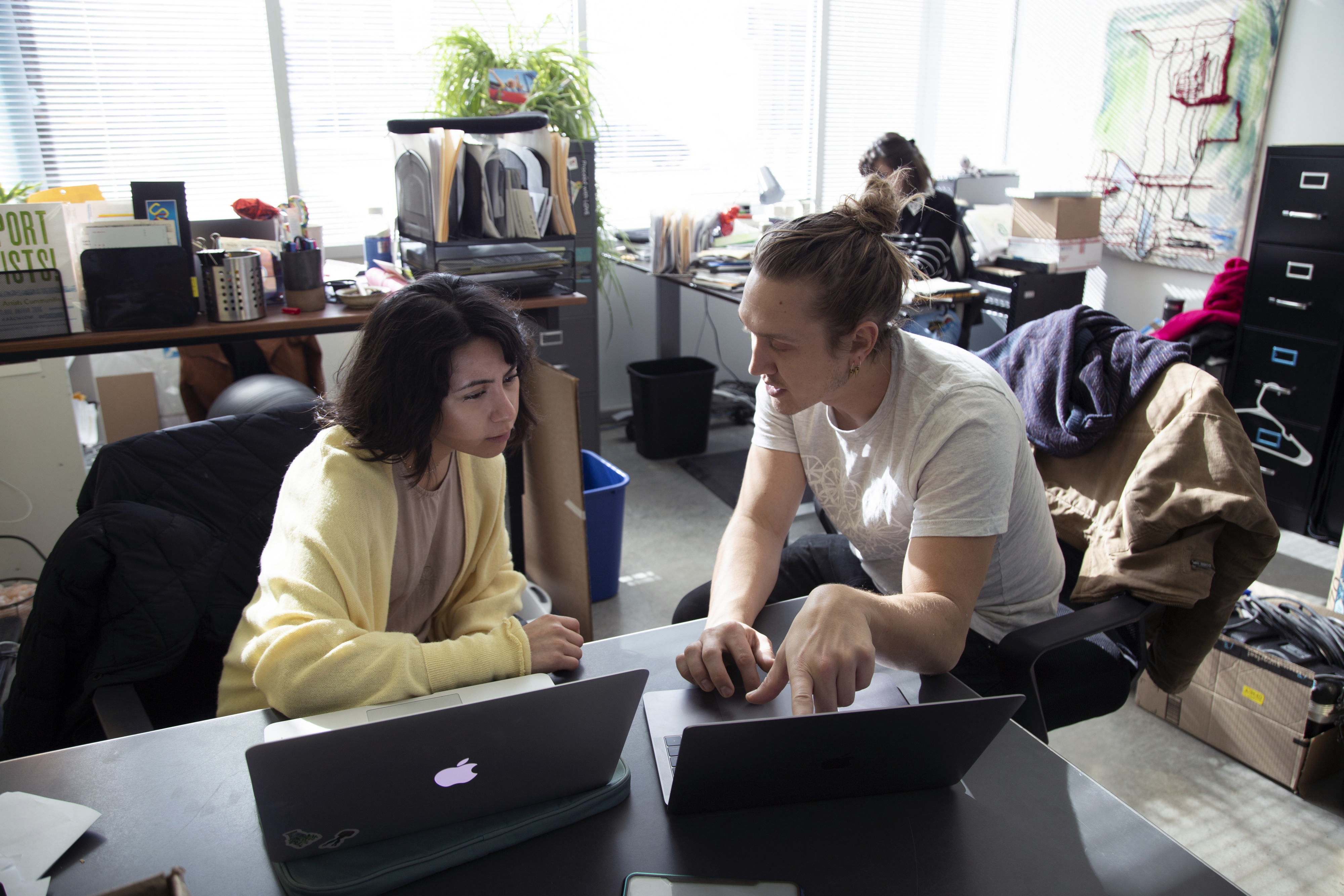 Description
Bemis Interns work within a department or directly with an artist-in-residence. The staff of that department or artist serves as a guide and mentor for the duration of the internship.
Responsibilities
>
Work with Communications staff on researching, writing, and editing content for various print and digital communications
>
Assist with website content management
>
Assist with online program and event promotions
>
Assist with distributing marketing materials in the community
>
Assist with photo editing and organization
>
Assist with digitizing and indexing archival communications materials
Requirements
Currently enrolled in a college degree program or a recent college graduate (within six months)
A passion for contemporary art and an eagerness to learn
Self-motivation, attention to detail, ability to work without much supervision, and strong written and verbal communication skills
Ability to perform varying levels of clerical and/or physical work
Skills
Experience writing and editing for a university newspaper and/or academic, nonprofit, or for-profit organization (AP Style and Chicago Manual Style)

Experience with Adobe Creative Cloud Design Tools
Experience with MS Office software applications and Google Drive
Organization, creativity, and professionalism
Time Commitment
8–10 hours per week, Monday–Friday. Attendance of at least two events per month required.
How to apply
After completing the application via the link below, email your resume to Abby Fogle at abby@bemiscenter.org and include "Internship Application" in the subject line.
GET MORE ART IN YOUR INBOX

Bemis Center for
Contemporary Arts
724 S. 12th Street
Omaha, NE 68102

402.341.7130
info@bemiscenter.org