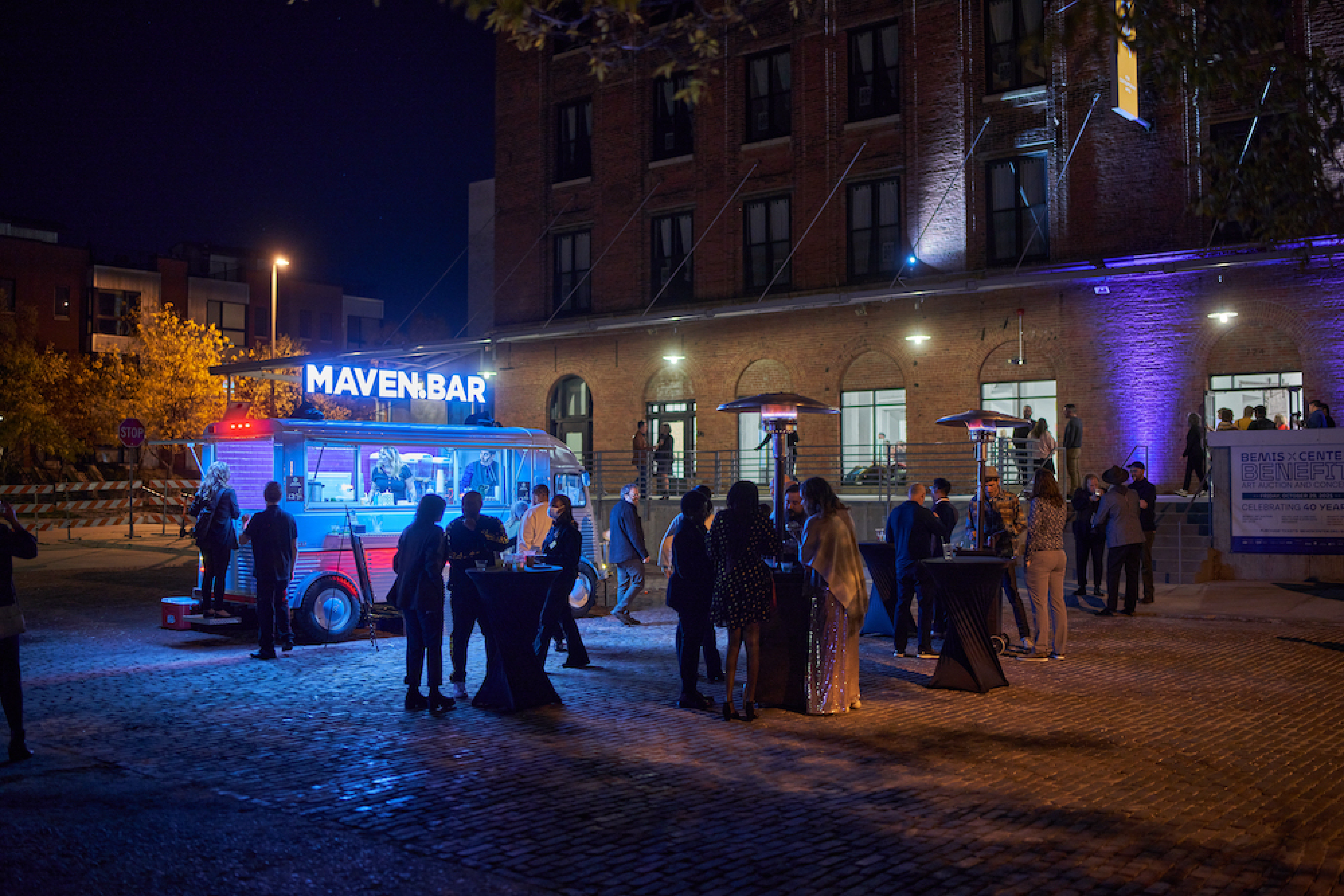 Description
The Benefit Art Auction Registrar will work directly with the Development and Exhibitions Teams at Bemis Center to provide administrative support for the Auction and related exhibition. Reporting to the Development Director, the Registrar will primarily be responsible for collecting and organizing artist and artwork data, including supporting outreach to individual artists. This is an opportunity to join an energetic and collegial staff at one of Omaha's most unique arts organizations.
Responsibilities
>
Artwork Submission Preparation – Updating submission forms, confirmation messages, and assisting with correspondence and follow-up with artists who are invited to submit
>
Preparing For Jury Review Process – Downloading and organizing images and artwork data, preparing acceptance and decline messages, and shipping/delivery instructions
>
Data Management and Tracking – Oversee accurate recording of artist and artwork data within Google Sheets
>
Artwork Intake – In coordination with Gallery Attendants and Facilities and Exhibitions Team, oversee process of artwork arrival at Bemis Center, including a process of tagging incoming artwork, ensuring receipt of related paperwork and condition reports, and coordinating framing needs, as needed
>
Sales Database Management – Uploading data and editing sales website as necessary; entering sales into donor management software
>
Artist Correspondence and Follow-up – Oversight of the benefitartauction@bemiscenter email inbox, primarily used for correspondence with accepted artists regarding artwork shipping/delivery, image requests, and to collect RSVPs for attendance at the Benefit event
>
Artwork Delivery and Return – Facilitating process of patron artwork pick-up; calling/emailing artists to coordinate pick-up of unsold artwork; working with Facility Team to ship artwork
>
General Administrative Support – Provide general administrative support for the Development and Exhibition Teams as it relates to the Benefit Art Auction and exhibition
Requirements
1-2 years' experience as an administrative professional,
A Bachelor's degree is preferred
Enthusiasm for and knowledge of contemporary art is desired
Excellent computer skills with proficiency in Microsoft Office Suite
Experience with any CRM database preferred
Excellent organizational and project management skills, ability to multi-task, meet deadlines, and apply impeccable attention to detail
Ability to act with excellent judgment and diplomacy
Capacity to take initiative and to work independently and as a team player in a fun, yet demanding arts organization
Ability to assist at the Benefit Art Auction event on Friday, October 28 and the Artist + Member Preview on October 14
It is understood the ideal candidate will understand and promote the Bemis Center's mission in a clear, spirited manner
A successful reference check is required
$15 per hour, maximum 20 hours per week, concluding November 30, 2022. This position does not include a benefit package or paid holidays/vacation.
How to apply
For immediate consideration, please submit a one-page cover letter, resume, and the contact information for three professional references to jobs@bemiscenter.org with "Registrar" in the subject line.
GET MORE ART IN YOUR INBOX

Bemis Center for
Contemporary Arts
724 S. 12th Street
Omaha, NE 68102

402.341.7130
info@bemiscenter.org