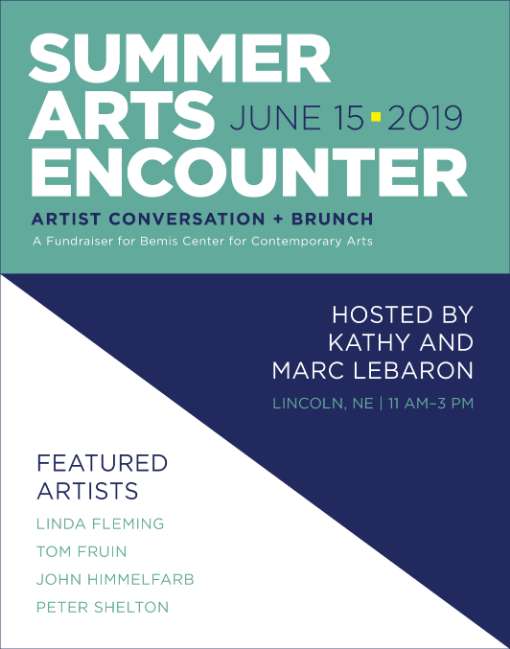 We are thrilled to be hosted at the home of Kathy and Marc LeBaron and joined by distinguished artists represented in the LeBaron's collection, including Linda Fleming, Tom Fruin, John Himmelfarb, and Peter Shelton.
Featured artists will speak about their works during an engaging conversation with our hosts, Kathy and Marc, and Bemis Center Executive Director Chris Cook over a festive brunch. Join us for this celebration of contemporary art and Bemis Center's artist-centric mission.
9:30 AM             Optional Shuttle Departure from Omaha
11 AM–12 PM    Welcome Refreshments and Indoor & Outdoor Collection Viewing
12–1 PM            Festive Brunch
1–2 PM              Artist Conversation and Dessert
2–3 PM              Indoor & Outdoor Collection Viewing
3 PM                  Optional Shuttle Return to Omaha
Individual tickets: $500 per person
Outdoor elegant attire
Purchase tickets online or contact Ellie Novak at 402.341.7130 x 16.