Underground: SODZO: Work By Tana Quincy
Event Time: February 19 - March 27, 2010
Additional Info
WHAT: Solo exhibition in the Underground
WHO: Tana Quincy
WHEN: Opening Reception: Friday, February 19, 2010 | 6:00 - 9:00 p.m.
Gallery Talk: Saturday, February 20, 2010 | 12 noon
Exhibition continues through March 27, 2010
WHERE: Underground, Lower level of the Bemis Center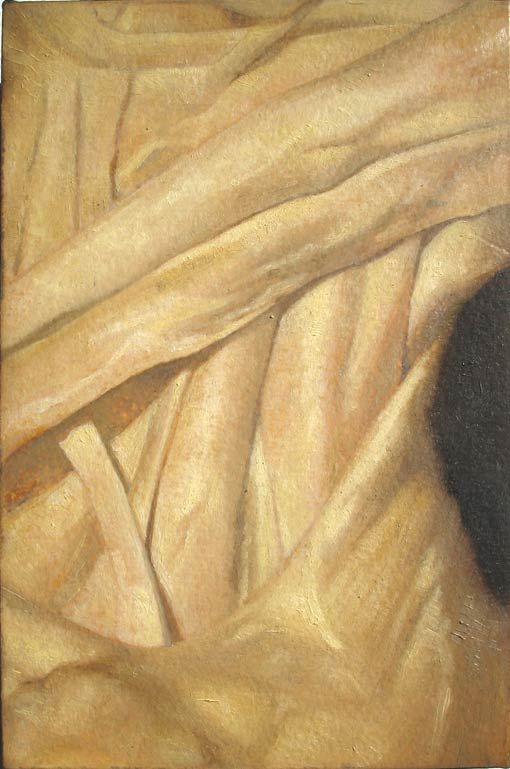 The Underground extends the Bemis Center for Contemporary Arts' mission to support exceptional talent. It not only serves as a venue for emerging and established artists to explore process and projects, but plays an active role in stimulating discussion and conceptualization of contemporary art. Programming includes gallery talks, workshops, exhibitions and additional events which will be posted on bemiscenter.org.
Tana Quincy recently returned to Nebraska following a five year stint in New York City, where she studied classical figurative painting and worked as a painter and illustrator. Her work explores personal inner dialogues through extensive visual research of specific subject matter. In her series of plaster cadaver casts and human bones, Tana uses organic objects as a form of indirect self-portraiture. The piece represents a personal dialogue in response to an illness that has affected her joints and muscles. Because the illness is stress related, much of the healing process has involved altering the way she views and lives life -- causing her to look more carefully at things once taken for granted, to understand how what she does affects her health.Â
Tana received her B.F.A. with emphasis in painting and sculpture from the University of Nebraska at Kearney. She went on to study at the New York Academy of Art where she received her M.F.A. in figurative painting. After working for 2 years in New York as a painter, illustrator, and art instructor, Tana relocated to Omaha. She currently teaches painting and drawing at the college level.
In the news:
Three Part Harmony by Michael J. Krainak, courtesy of The Reader, March 11, 2010
Letter-writing artist invites Bemis visitors to join in by John Pitcher, courtesy of the Omaha World Herald, Feb 25, 2010

Additional Sponsors:
Clark Creative Group
Quail Distributing
Upstream Brewing Company
Warren Distribution
Categories:
Past Exhibitions
main event calendar
Past Events