WHAT: Solo exhibition in the Underground
WHO: Stephen Azevedo
WHEN: Opening Reception: Friday, August 6, 2010 | 6:00 - 9:00 p.m.
Gallery Talk: Saturday, August 7, 2010 | 12 noon
Exhibition continues through September 17, 2010
WHERE: Underground, Lower level of the Bemis Center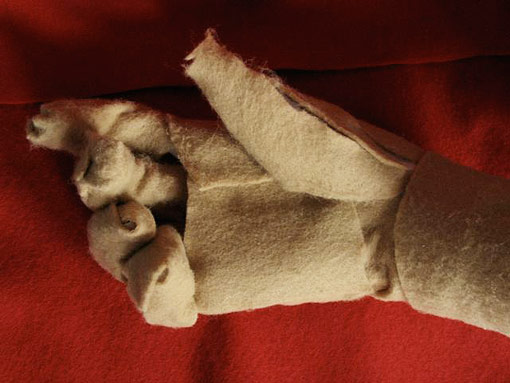 Stephen Azevedo
Artist Statement:
The Sharon Tate and Lee Sebring crime scene, two of the Manson murders, illustrates the extreme version of death. The mise-en-scene of this crime scene, that you are presented with here, helps further the notion of softening death which in turn desensitizes the viewer to this heinous crime.
Desensitization of death constantly occurs in all types of media. News ratings depend on crime stories, there are countless crime dramas, and a cornerstone of the video game industry is violent crime concept games. This over saturation is driven by a demand to experience death in this separate way. Is that a coping mechanism?
While we are more than willing to pay for violent death in media we largely ignore natural death. Are we obsessed with extreme crimes because we don't want to deal with the way we will probably die?
On August 8, 1969, Sharon Tate was two weeks from giving birth. She entertained two friends, actresses Joanna Pettet and Barbara Lewis , for lunch at her home, confiding in them her disappointment at Polanski's delay in returning from London. In the afternoon Polanski phoned her. Her younger sister Debra also called to ask if she and their sister Patti could spend the night with her, but Sharon declined. In the evening she went to her favorite restaurant, El Coyote, with Lee Sebring, Wojciech Frykowski and Abigail Folger, returning about 10:30 p.m.
During the night they were murdered by members of Charles Manson's "Family" and their bodies discovered the following morning by Tate's housekeeper, Winifred Chapman. Police arrived at the scene to find the body of a young man, later identified as Steven Parent, shot to death in his car, which was in the driveway. Inside the house, the bodies of Tate and Sebring were found in the living room; a long rope tied around each of their necks connected them. On the front lawn lay the bodies of Frykowski and Folger. All of the victims, except Parent, had been stabbed numerous times. The coroner's report for Tate noted that she had been stabbed sixteen times, and that "five of the wounds were in and of themselves fatal".
On Wednesday, August 13, Tate was Interred in the Holy Cross Cemetary Culver City, California with her son, Paul Richard Polanski (named posthumously for Polanski's and Tate's fathers), in her arms. Sebring's funeral took place later the same day; the funerals were scheduled several hours apart to allow mutual friends to attend both.
Life magazine devoted a lengthy article to the murders and featured photographs of the crime scenes.
About the Artist:
Stephen Azevedo was born in Omaha, Nebraska. It is possible this cultural diversity and topographical variety influenced him as an artist and/or human. Dedicated to his craft, Azevedo is known to cross state lines in pursuit of the elusive muse; a muse often manifesting in the form of foodstuffs and most frequently in the form of Chipotle burritos. Most recently, Azevedo has filled the void left by the loss of new Battlestar Galactica episodes with intriguing and relevant additions to his oeuvre. He will continue to fill this void for the next 90 days, or until new episodes of Mad Men air, whichever occurs first.
In the news:
Leap of Faith by Michael J. Krainak, courtesy of The Reader, August 19, 2010
Underground Sponsors:


Additional Sponsors:
Clark Creative Group
Upstream Brewing Company
Warren Distribution
Categories
Upcoming Exhibitions
main event calendar
Current Exhibitions