Opening Reception: Friday, March 7 | 7:00 - 10:00pm
Artist Talk: Saturday, March 8 | 12:00 noon
March 07 - May 17, 2008
Nothing in Nic Nicosia's world is as it seems. Since the late 1970's, the international photographer and multi-media artist has created work that contradicts appearances and challenges our perception of reality. Working from the ethos that the camera never lies, it simply records what it sees; Nicosia systematically bent perception by staging new realities for the camera. Whether depicting the peculiar isolation of American suburbia or the violence inherent in contemporary life, Nicosia's humorous tableaux send up the desire and conflict that pervade our culture. The Bemis Center for Contemporary Arts is pleased to present the artist's newest body of work in the solo exhibition Nic Nicosia: Drawing, on view March 7 – May 17, 2008. The Opening Reception takes place on Friday, March 7, from 7:00 – 10:00 p.m. followed by a Gallery Talk by the artist on Saturday, March 8, at 12:00 noon. The public is warmly invited to attend these free events.
Drawing represents significant new directions for Nicosia. The ten included photographs combine drawing, painting and photography into an alliance that requires the viewer to sort out truth from illusion. For Nicosia the exhibition is an exploration of the basic components of drawing, both in the context of photography and in the spaces of Bemis, where he has produced his first ever site-specific installations. Although Nicosia's photographs may appear a record of previous architectural interventions, one must remember that this mark-maker is also a master of photographic illusion.
About the Artist
Nic Nicosia is among the first generation of photographers to challenge the perception of photography as documentation of reality. By staging scenarios with actor subjects, his photographs transform the everyday. In the 1990's Nicosia began expanding into film, using video as another means to explore the surreal quality of contemporary life. He has exhibited in major international exhibitions at venues such as the Centre Georges Pompidou (Paris), the Contemporary Art Museum (Montreal) and the Museum of Modern Art (New York), among many others. Nicosia's work is also in the permanent collections of the Guggenheim Museum, MoMA, the Whitney Museum of American Art, the Los Angeles County Museum of Art and the Dallas Museum of Art, and the Whitney Museum of American Art chose him to participate in its prestigious Whitney Biennial in both 1983 and 2000. Nicosia currently lives and works in Santa Fe, NM.
Press
Working Art | Sarah Baker, The Reader | 3.20.08
Staged reality is jarring in Bemis installation | Dane Stickney, Omaha World-Herald | 3.13.2008
Exhibitions Presenting Sponsor: Omaha Steaks
Sponsors: Clark Creative Group, Nebraska Arts Council, Upstream Brewing Company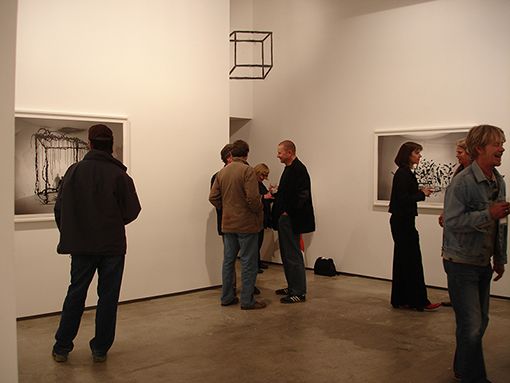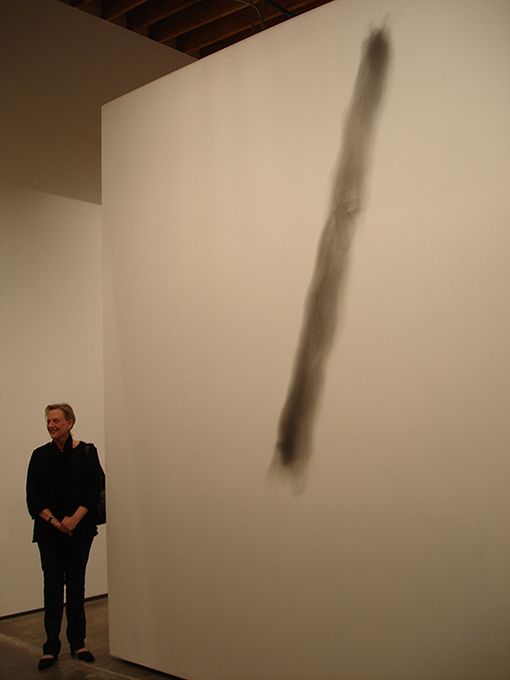 Add Bemis Center events directly to your Google Calendar.
Click the button to get started.